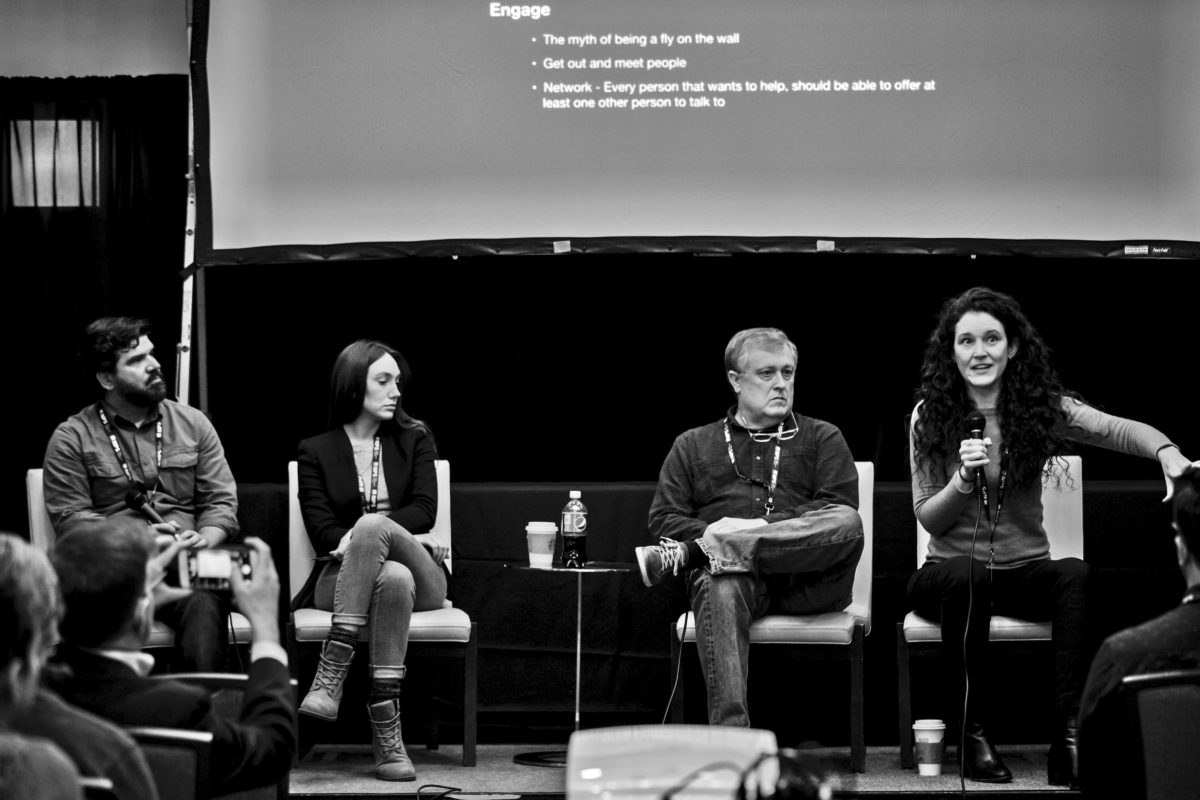 Three Days of Education, Networking and Inspiration
American Reportage members Kathleen Flynn, Adria Malcolm, Justin Merriman and Pete Marovich participated as faculty members at this year's Northern Short Course in Photojournalism in Fairfax, Virginia on March 1-3, 2018.
The group conducted two workshops, "Managing and Funding Long-Term Projects" and "Covering Underreported Communities in Your Backyard".
Managing and Funding Long-Term Projects took on the subjects of funding personal projects, particularly long-term work, and offered thoughts on beginning, managing, and funding personal work.
The Covering Underreported Communities in Your Backyard workshop addressed how you don't have to travel great distances to foreign countries to find compelling stories. The discussion included how to find and work on stories in your own backyards as well as building relationships in your community.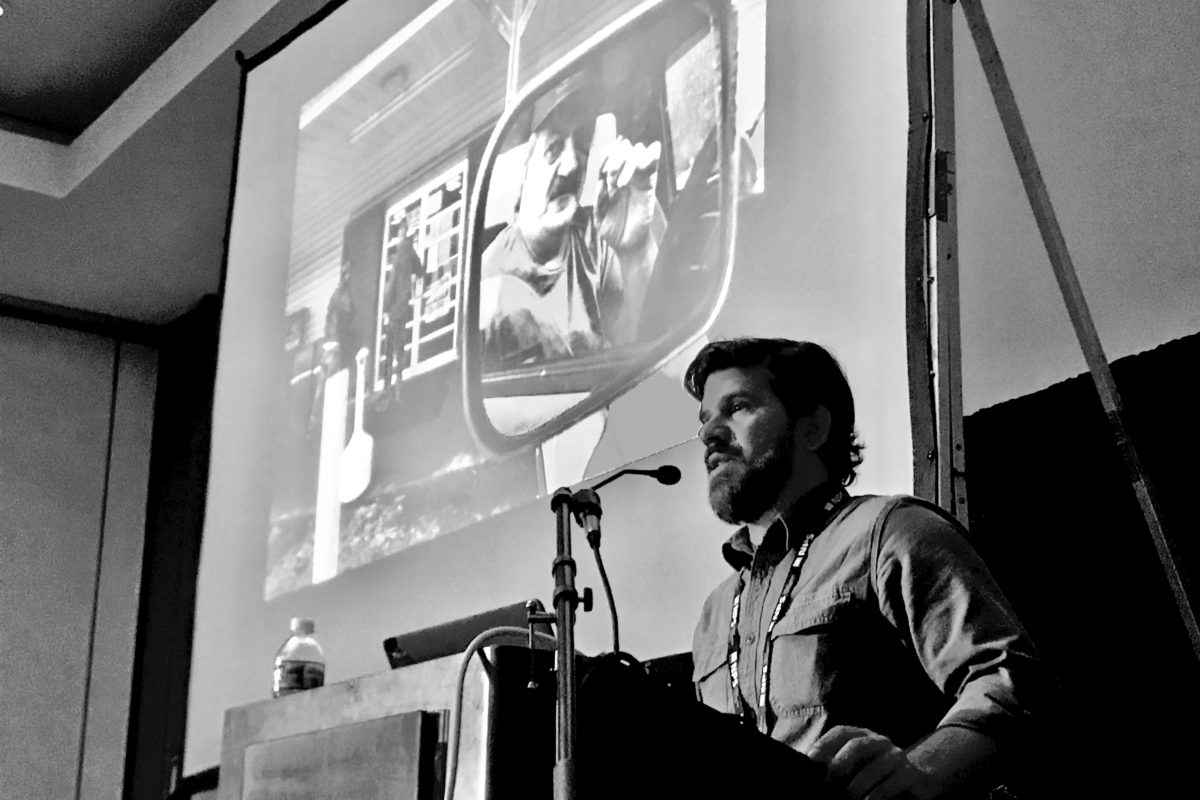 Additionally, Kathleen Flynn participated in a panel discussion that covered traumatic exposure and the signs, solutions and resources available for coping with on the job stress and trauma.
Flynn, a visiting professor at the Rochester Institute of Technology, was joined by Professor James Griffith, M.D., Chair of the Department of Psychiatry and Behavioral Sciences at The George Washington University School of Medicine and Health Sciences, and Mike Walter, principal anchor for CGTN America.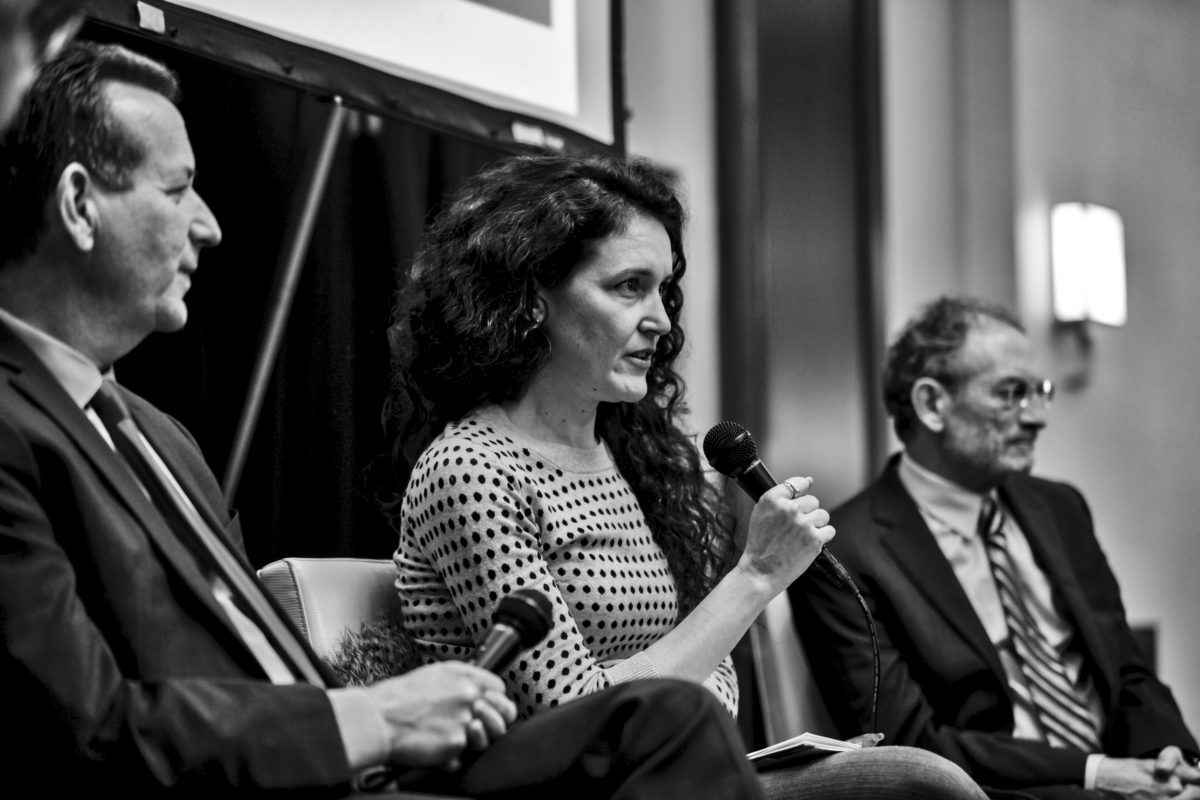 Over the course of the three-day event, American Reportage members reviewed portfolios, answered questions and offered advice to the aspiring visual journalists in attendance.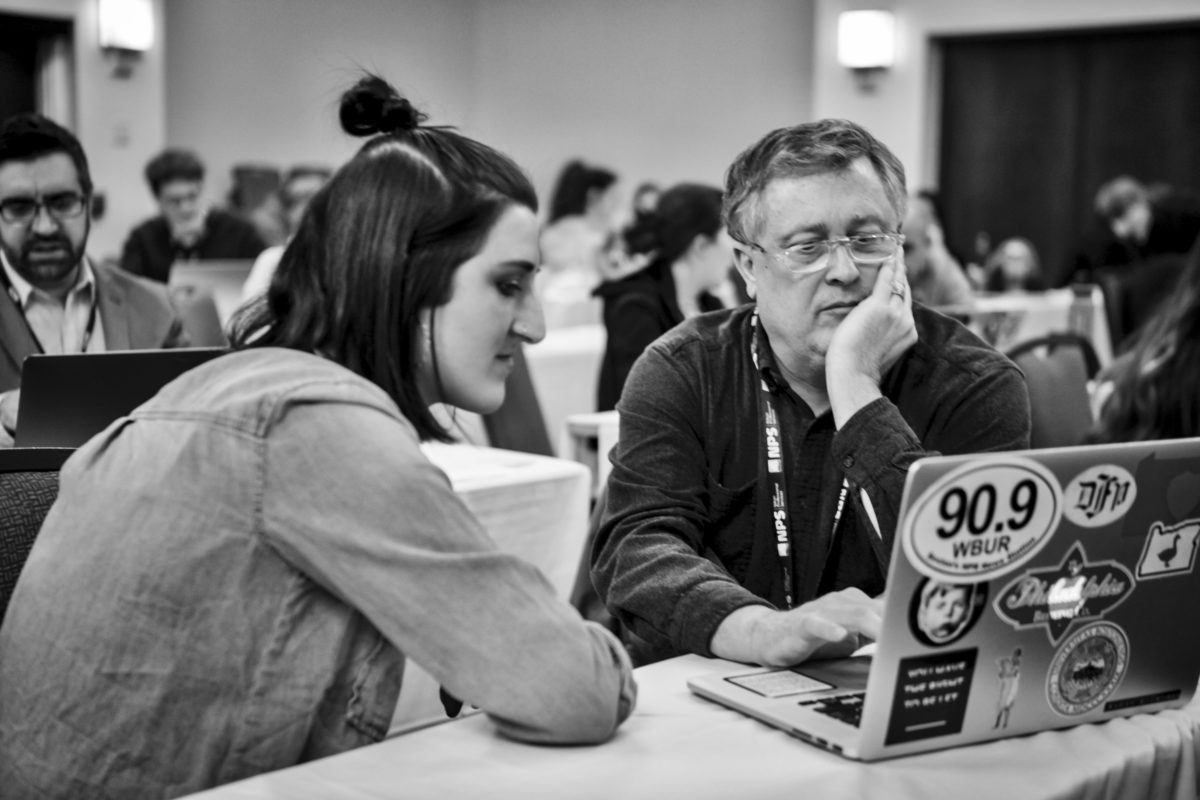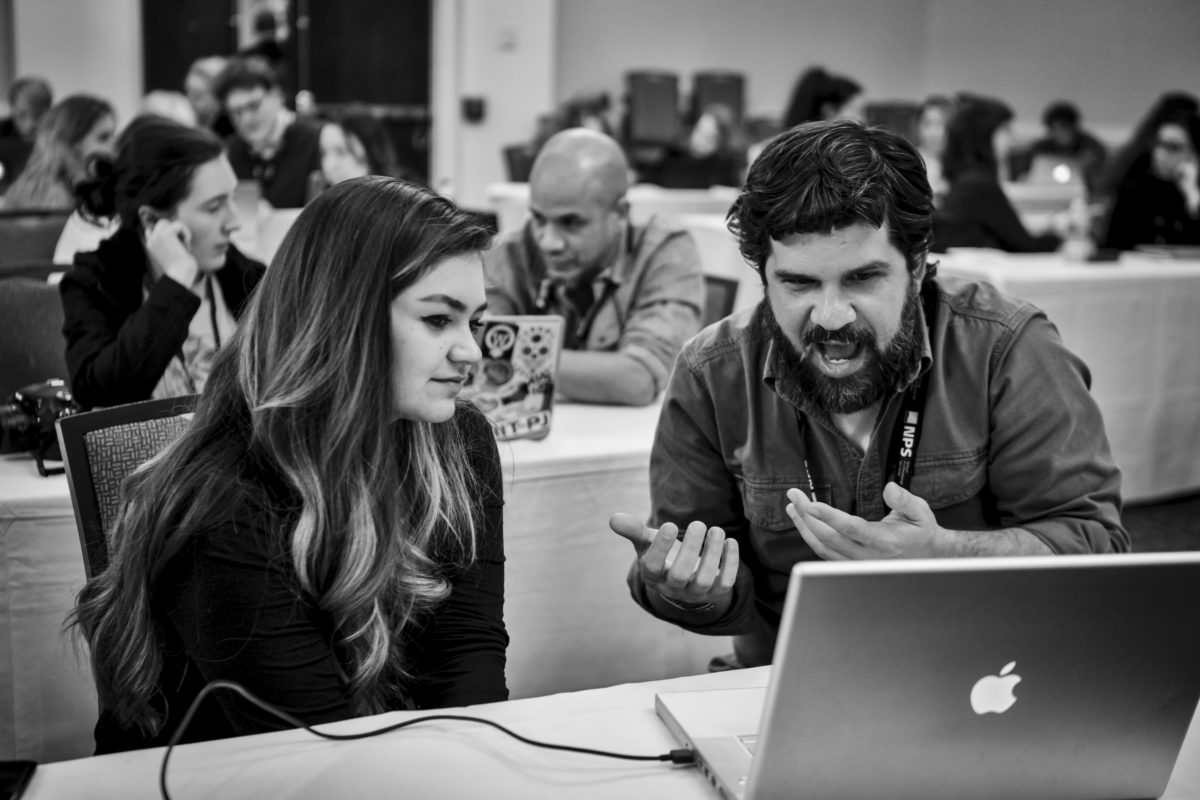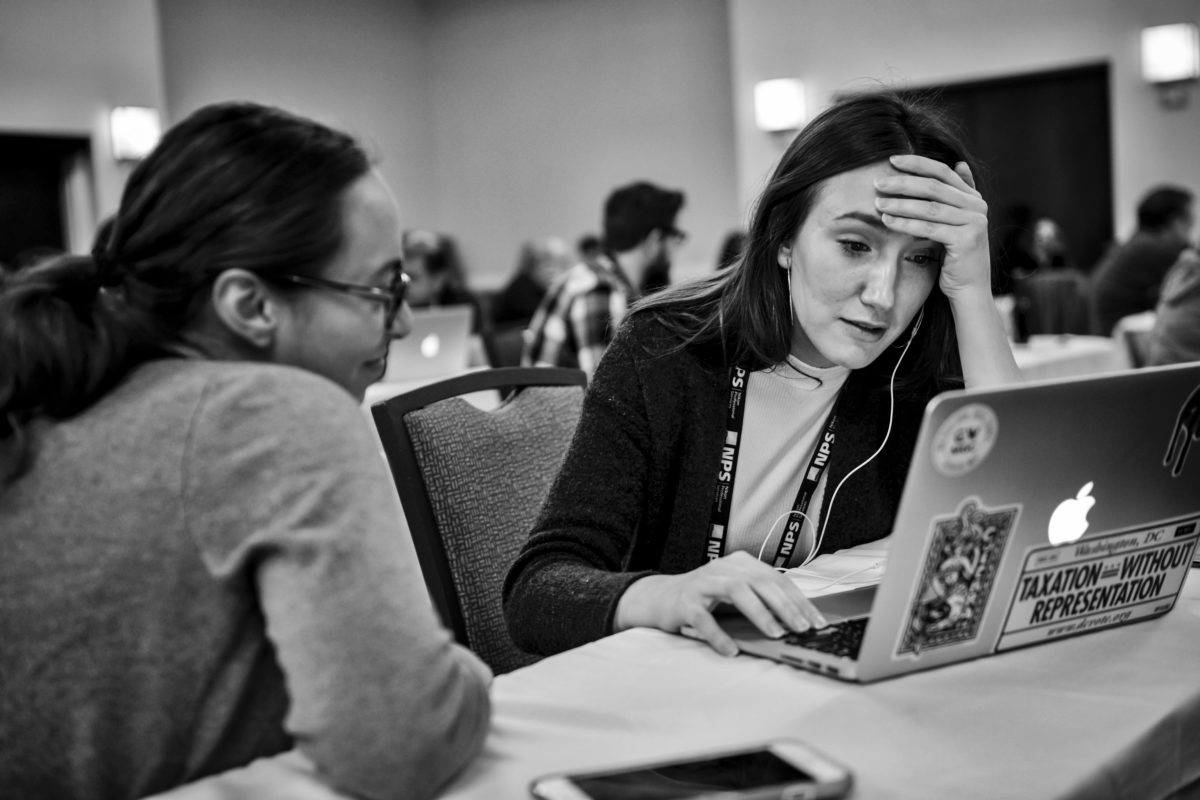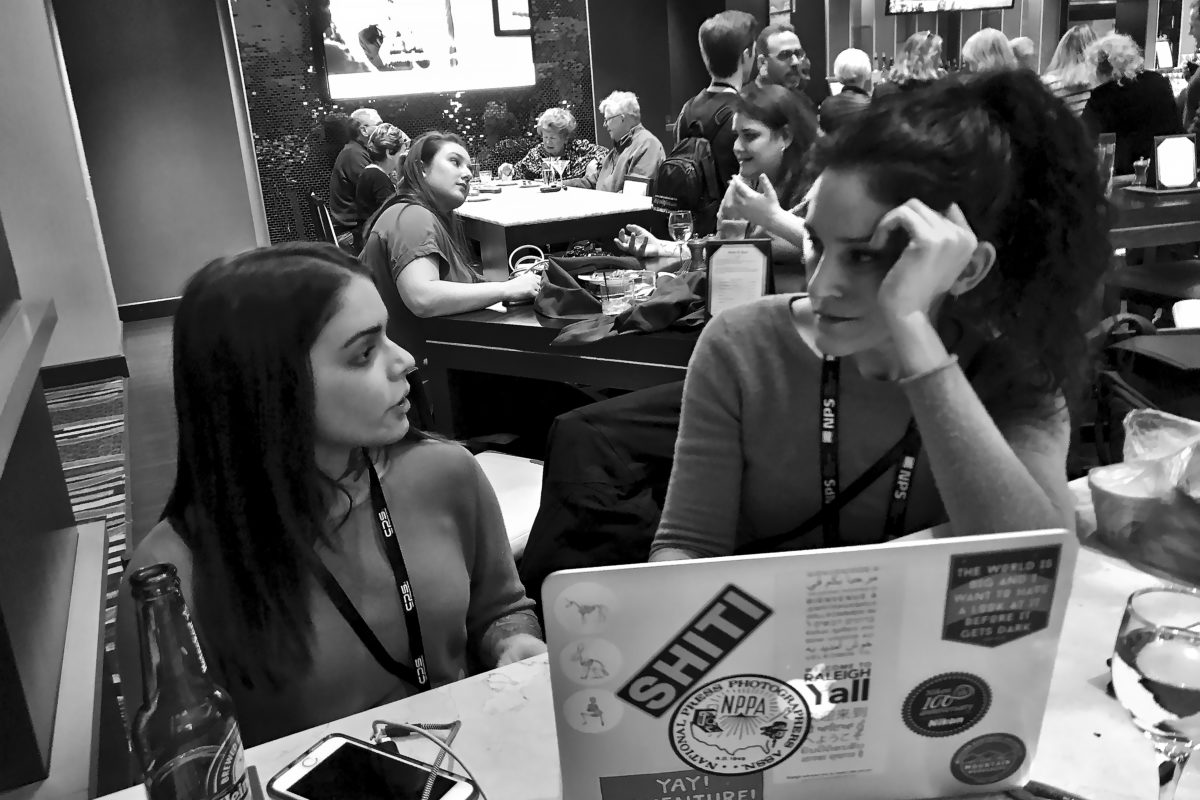 The Northern Short Course in Photojournalism, now in its 37th year, is a conference that brings together industry leaders, professionals and students for a weekend packed with lectures, speakers and workshops that explore issues and topics in the field of visual journalism.  
Many thanks to BP Miller at www.chorusphotography.com for the use of these images.