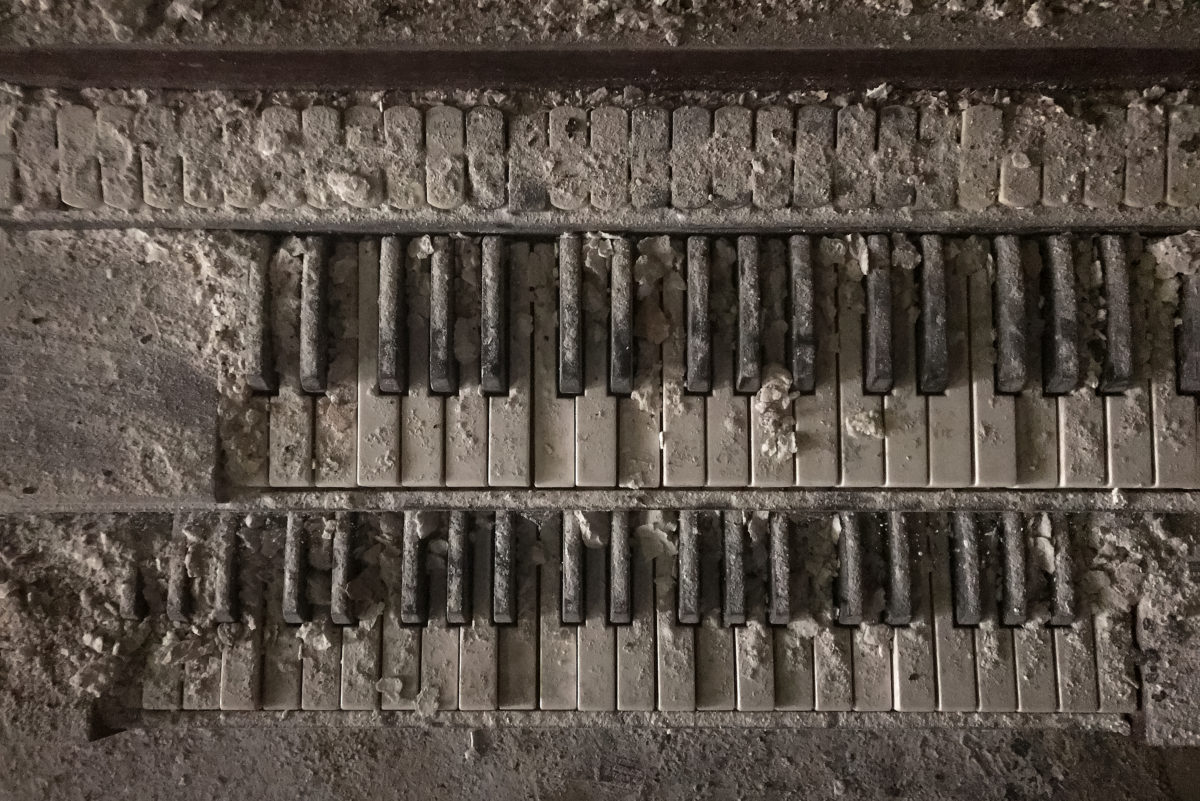 15206 – Pittsburgh, Pennsylvania
Photograph by Justin Merriman
An organ inside of the abandoned Saints Peter and Paul Roman Catholic Church in the East Liberty neighborhood of Pittsburgh sits covered by years of dust and dirt.⁠
⁠
Constructed in 1891, it was closed by the Catholic diocese in a 1992 reconsolidation. There was an effort in the late-1990s to reuse it with the addition of an associated charter school but it did not succeed. ⁠
⁠
The 10,405 square ft church was last used for regular Catholic worship in 1992. In 2018, the East Liberty Development Inc.(EDLI) was granted conservatorship. In 2019, ELDI initiated a public brainstorming for a feasible reuse working with local groups and the Philadelphia-based Partners for Sacred Places.⁠
The church is designated a Historic Landmark by the Pittsburgh History & Landmarks Foundation.