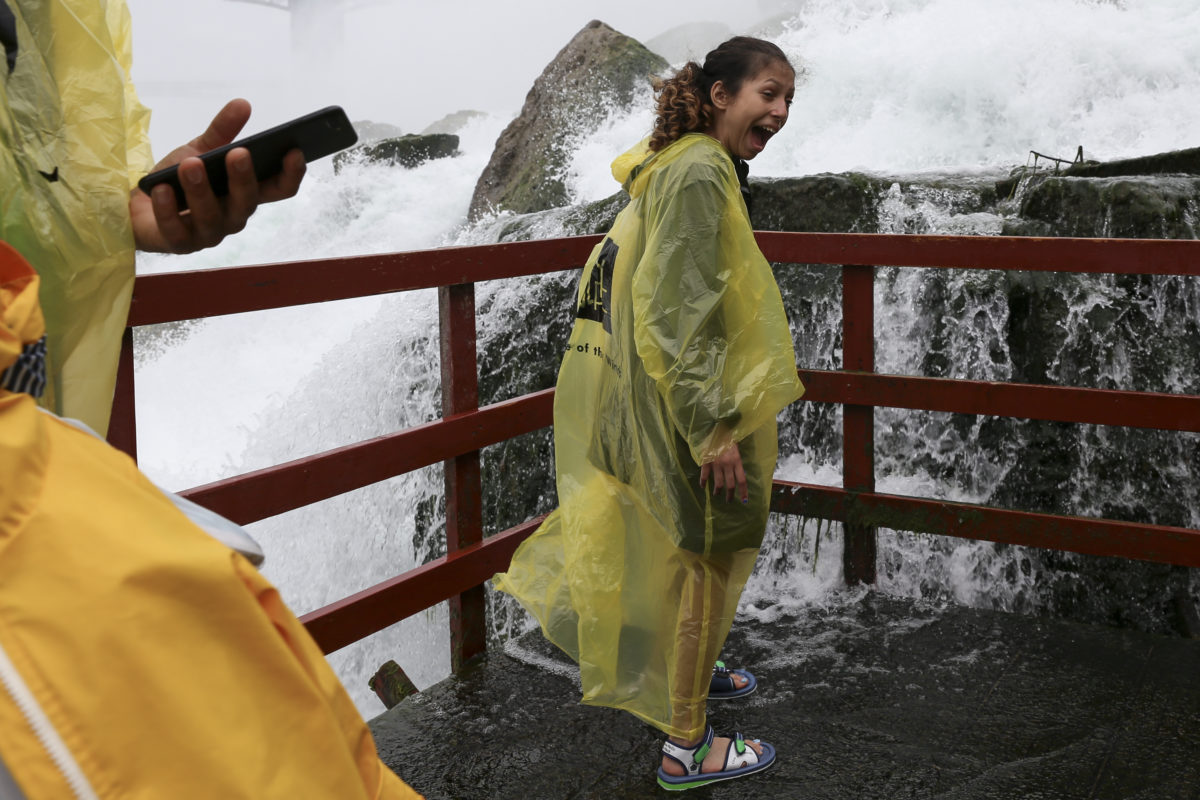 Live Like Lola
The Muñoz family stops at Niagara Falls on July 12, 2017, during a camping trip to give Lola the opportunity to visit the natural phenomenon. It is important for the family to make memories and allow Lola to see sights while she can. Lola's parents maximize her time by making sure Lola experiences what the world has to offer.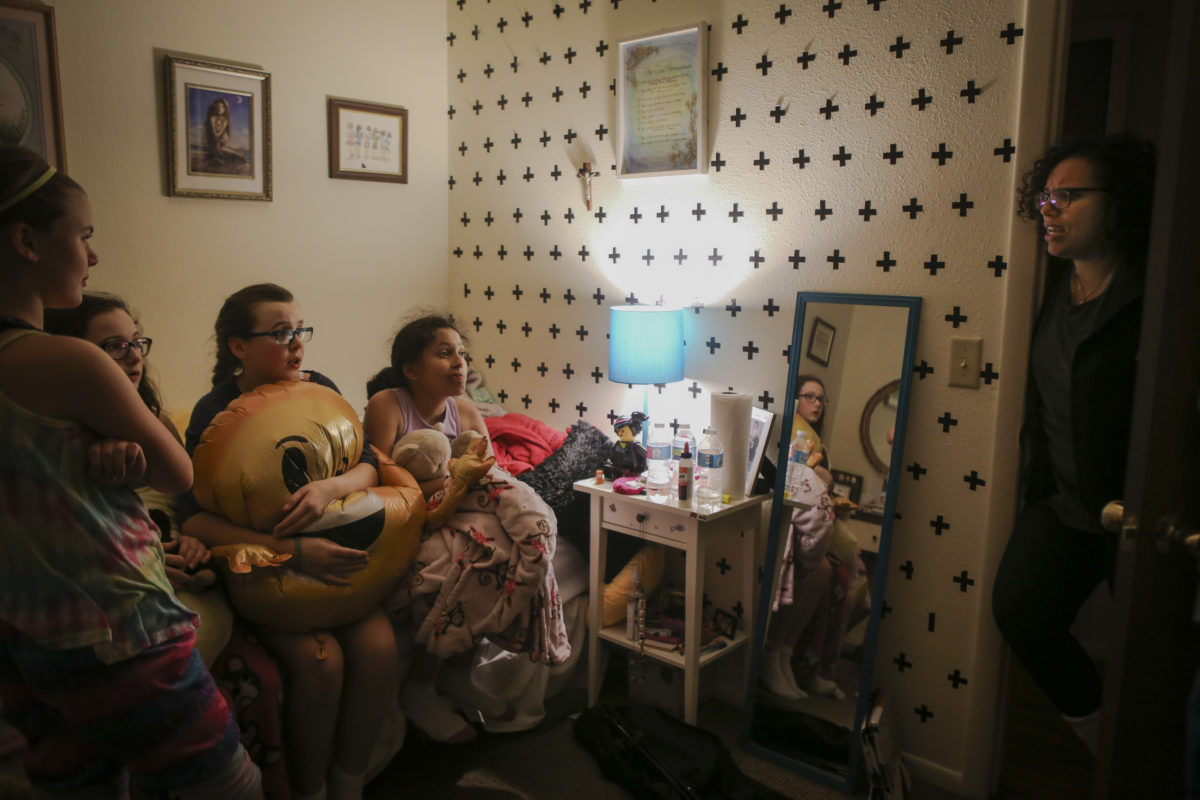 Live Like Lola
Lola attempts to maintain normalcy by hosting a slumber party on Nov. 4, 2016. Lola's mother, Melissa Muñoz, checks in on the girls to make sure they are not disruptive in a way that will wake up Lola's younger siblings. Lola's increased maturity level has made it difficult for her to connect with her peers, often leading to exclusion.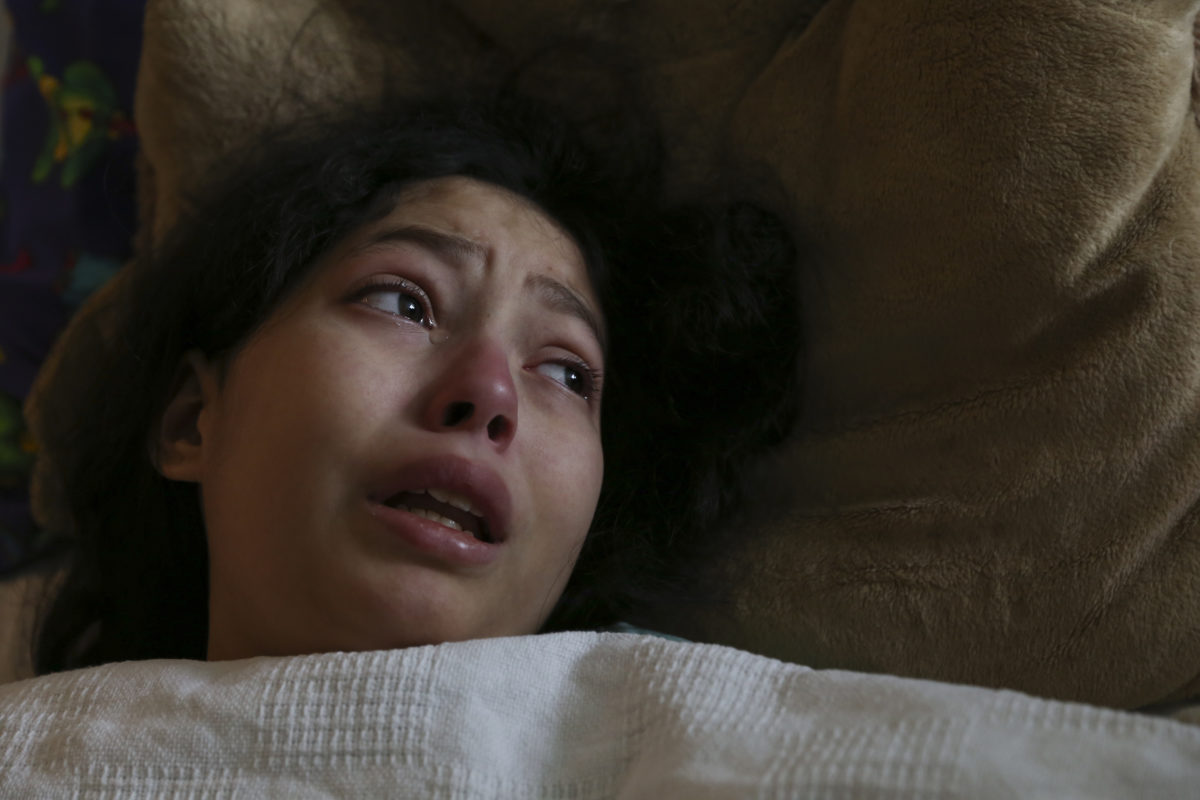 Live Like Lola
After being admitted to Upstate Golisano Children's Hospital for severe dehydration, Lola questions to her mother, "Why is God punishing me?" Without an answer, Melissa urges Lola to talk to the chaplain at the hospital. Lola begins to list off her wrongdoings to her mother, apologizing for the mistakes she has made in the past.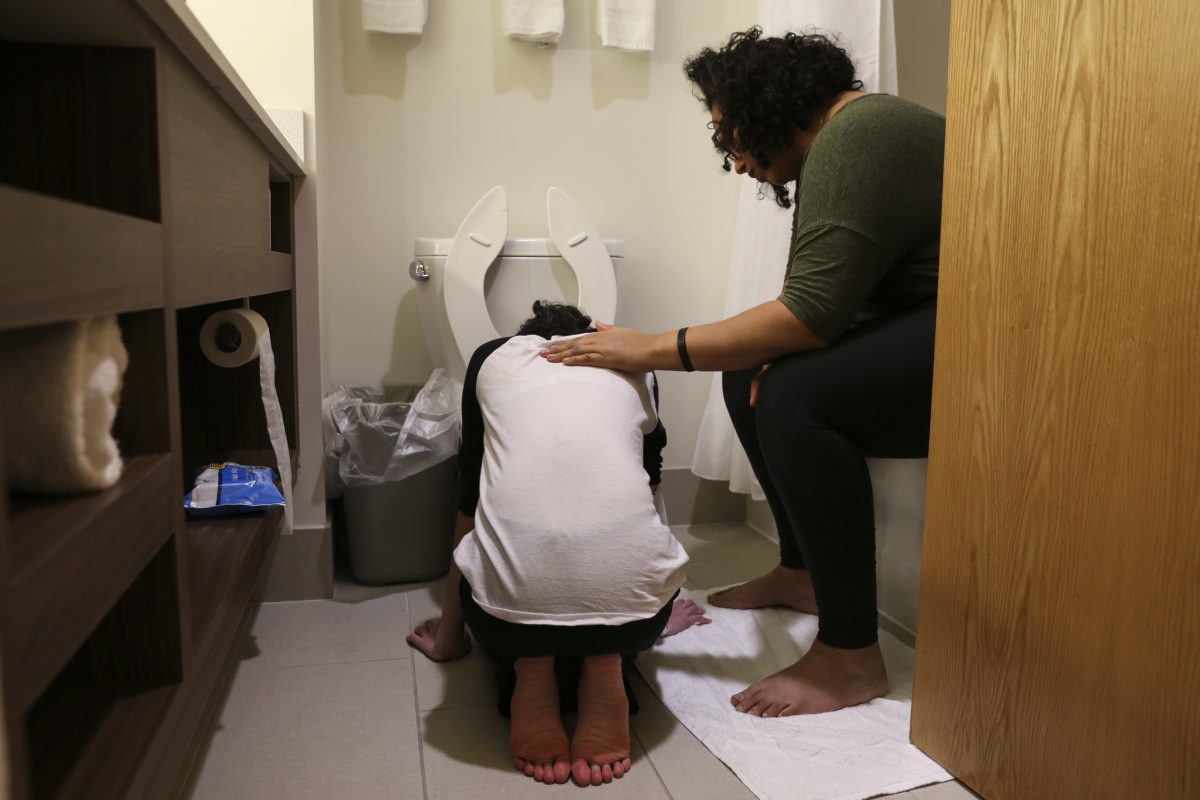 Live Like Lola
Because there are no drugs specifically targeted toward children with DIPG, doctors use drugs, approved by the Food and Drug Administration, that are meant for adults and tailor them for children in Phase I trials. Lola decided to participate in a trial at St. Jude Children's Research Hospital in Memphis, Tennessee. Even though there was no guarantee that the trial would have any effect on her tumor, Lola underwent treatment to benefit DIPG research. Sacrificing her body to potentially help the next child with DIPG was more important than her quantity of life, exemplifying Lola's selfless nature. Melissa comforts Lola after her chemotherapy medications caused vomiting. Lola learns how to grapple with the ways in which DIPG has hindered her childhood.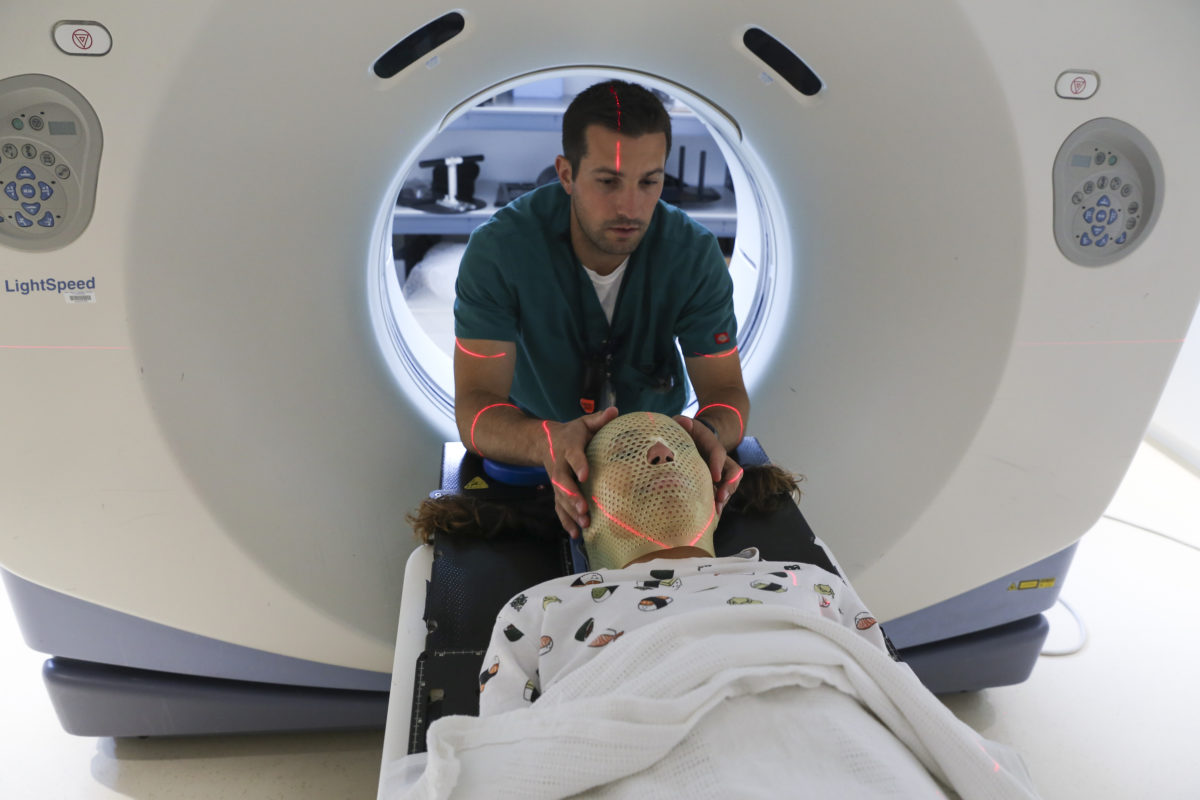 Live Like Lola
After becoming more symptomatic, a rushed MRI on Aug. 10, 2017, reveals tumor progression. Lola's radiologist urged Lola to begin treatment as soon as possible as her condition could worsen in just days. Lola prepares for ten rounds of radiation by getting a mask made.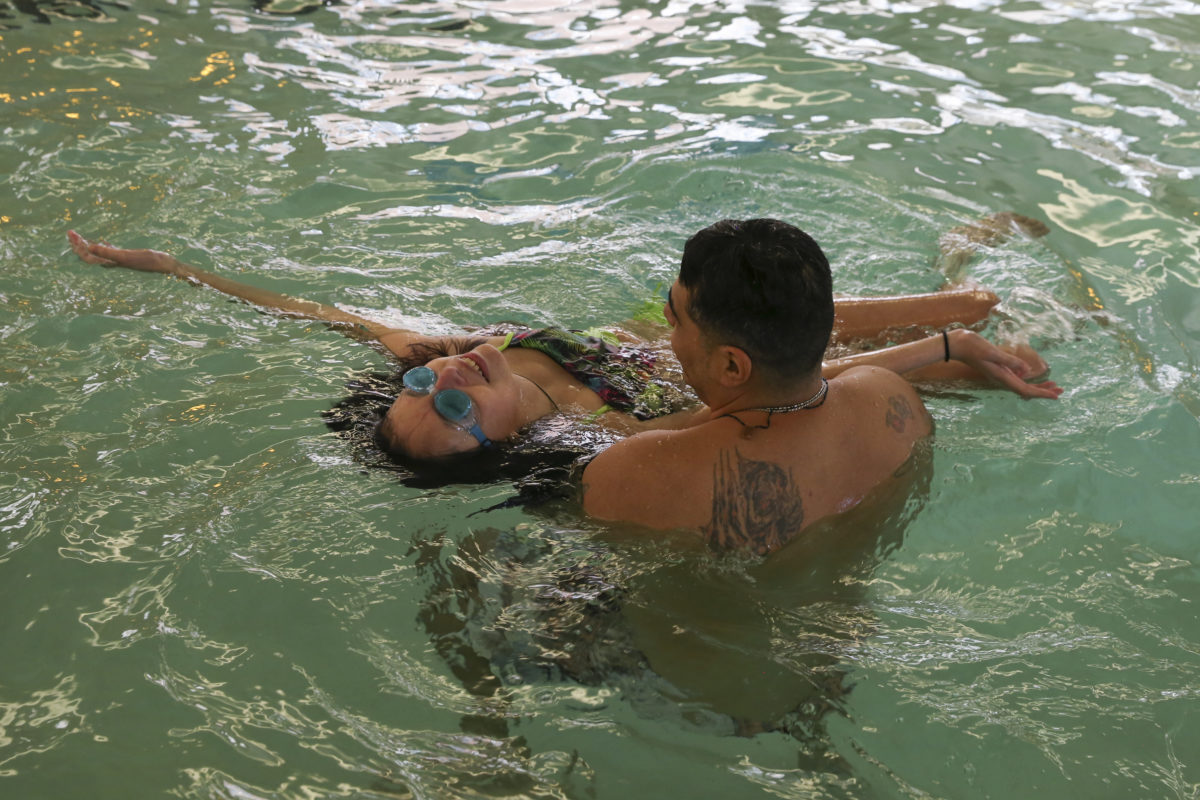 Live Like Lola
Agustin Muñoz, Lola's father, teaches Lola how to float on her back at a hotel swimming pool on April 9, 2017. After four months of chemo, Lola met her breaking point and ended the trial, a decision based on her quality of life. Revitalized, Lola gained the energy to become active in enjoying her favorite activities that the grueling nature of side effects had previously restricted.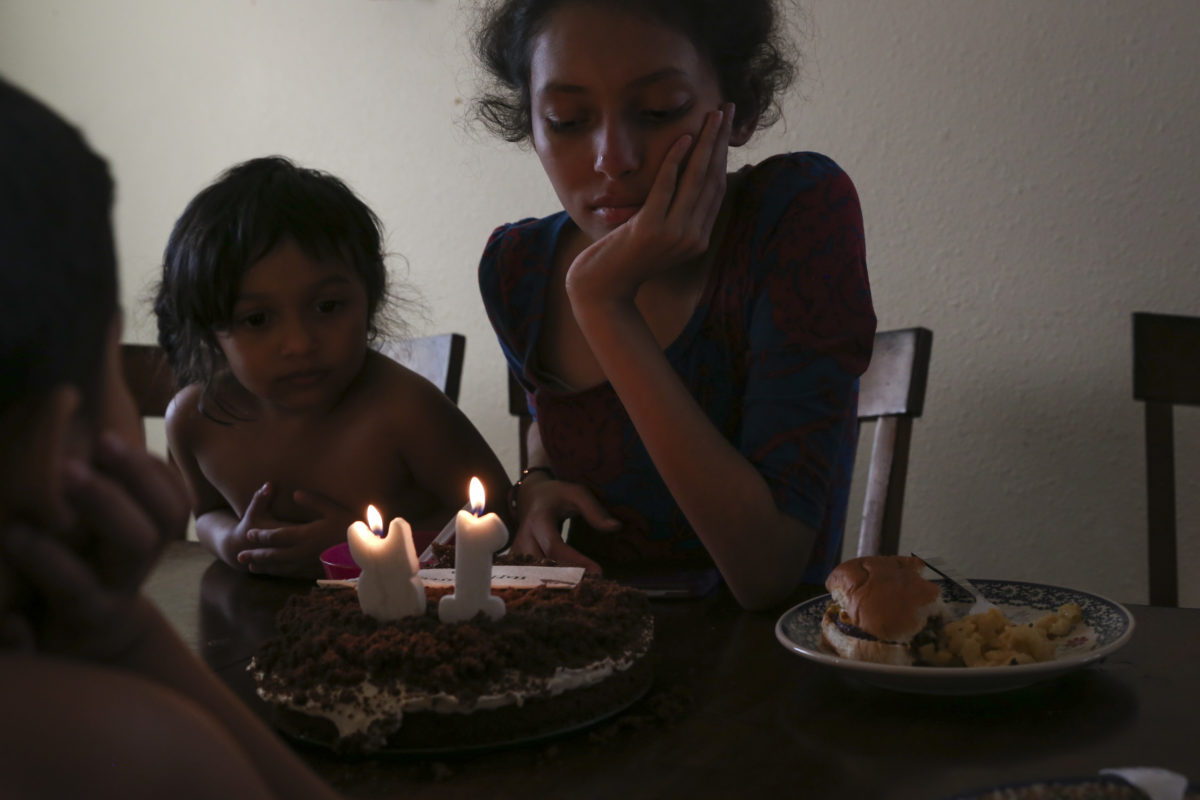 Ratner_Moriah_Lola Edit_07
Lola celebrates her 13th birthday on Sept. 24, 2017, a milestone her parents didn't expect her to reach. Lola's parents recall this time the year before thinking her 12th birthday would have been her last.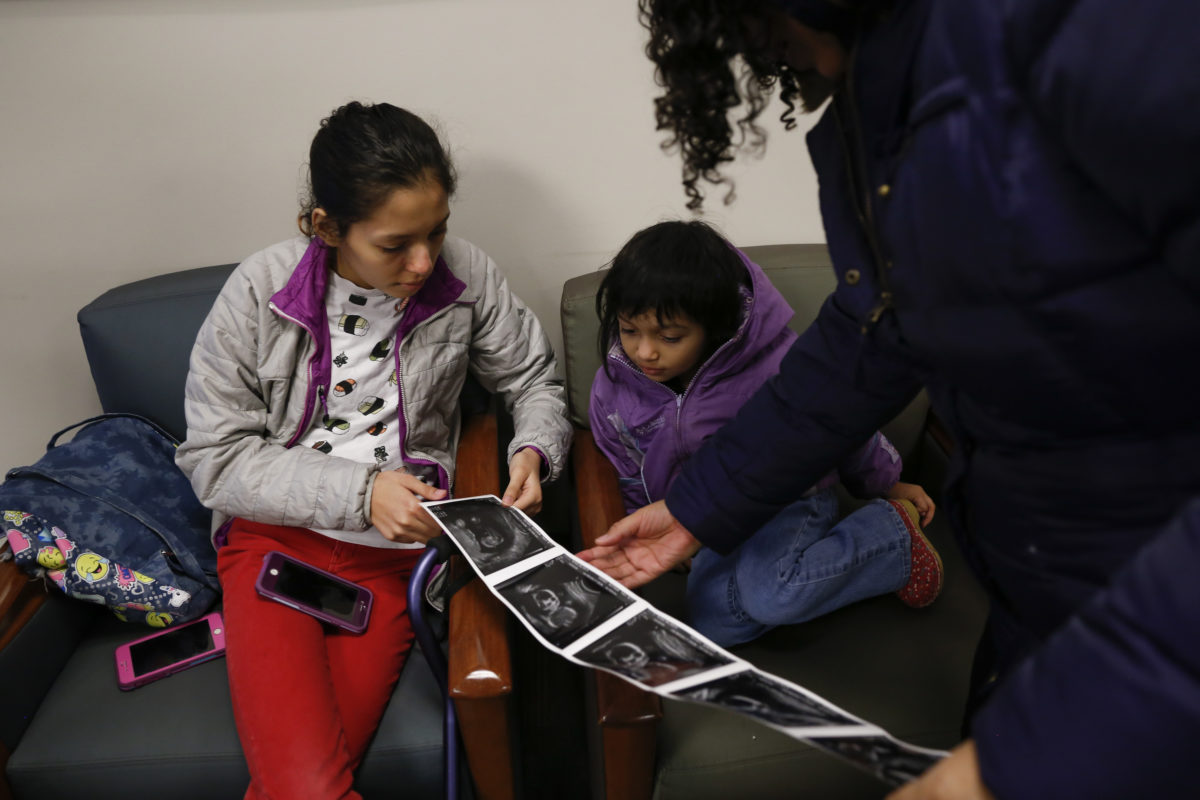 Live Like Lola
Melissa is five months pregnant with her fifth child and is due in April 2018. A successful ultrasound appointment on Dec. 1, 2017, revealed that Melissa is expecting a girl. Lola prays to meet her new sister but also knows that if she does not meet her on Earth, she will watch her grow in heaven.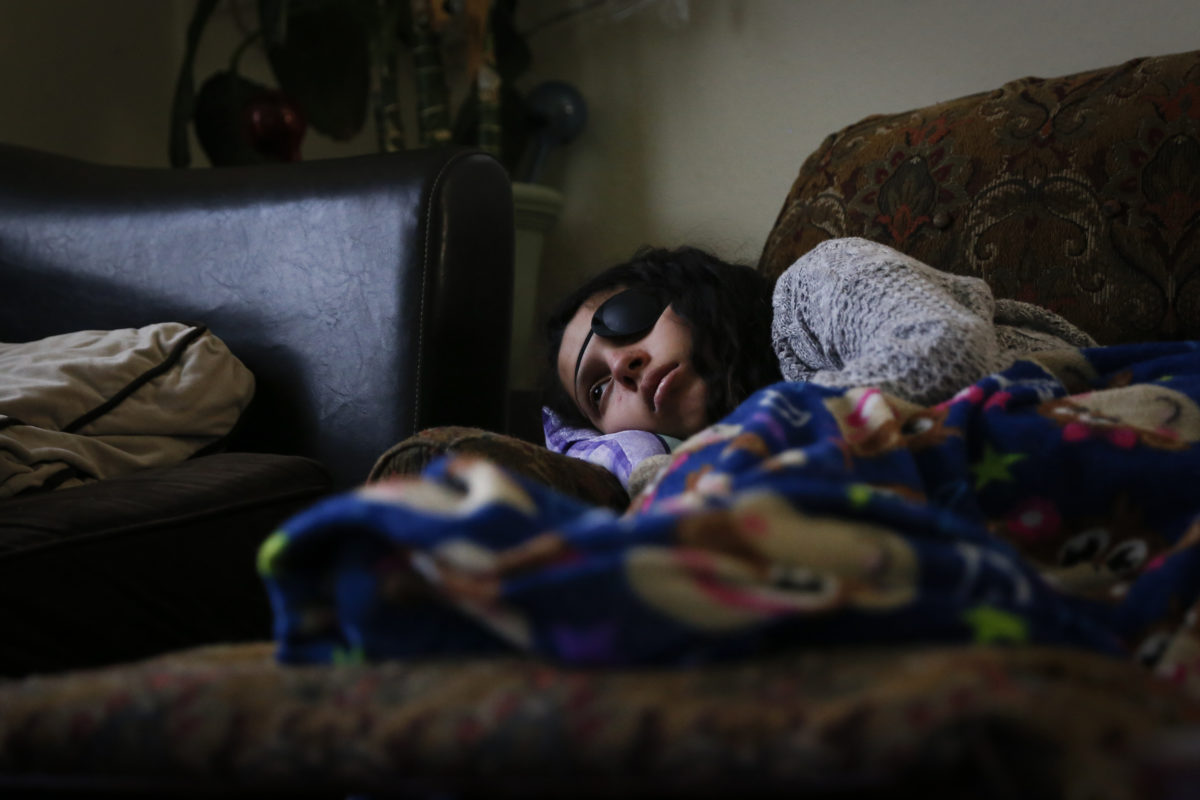 Ratner_Moriah_Lola Edit_09
Lola experiences little control over her right arm and hand. The facial paralysis has prevented her left eye from closing on its own, and she now must wear an eye patch to avoid irritation. Walking has become difficult and Lola needs the assistance of a walker. Lola loses balance easily while sitting on the floor and needs help up and down the stairs. Because of these limitations, Lola spends most of the day on the couch watching TV. Gazing at the screen glassily, Lola seems to ponder about her future in somber.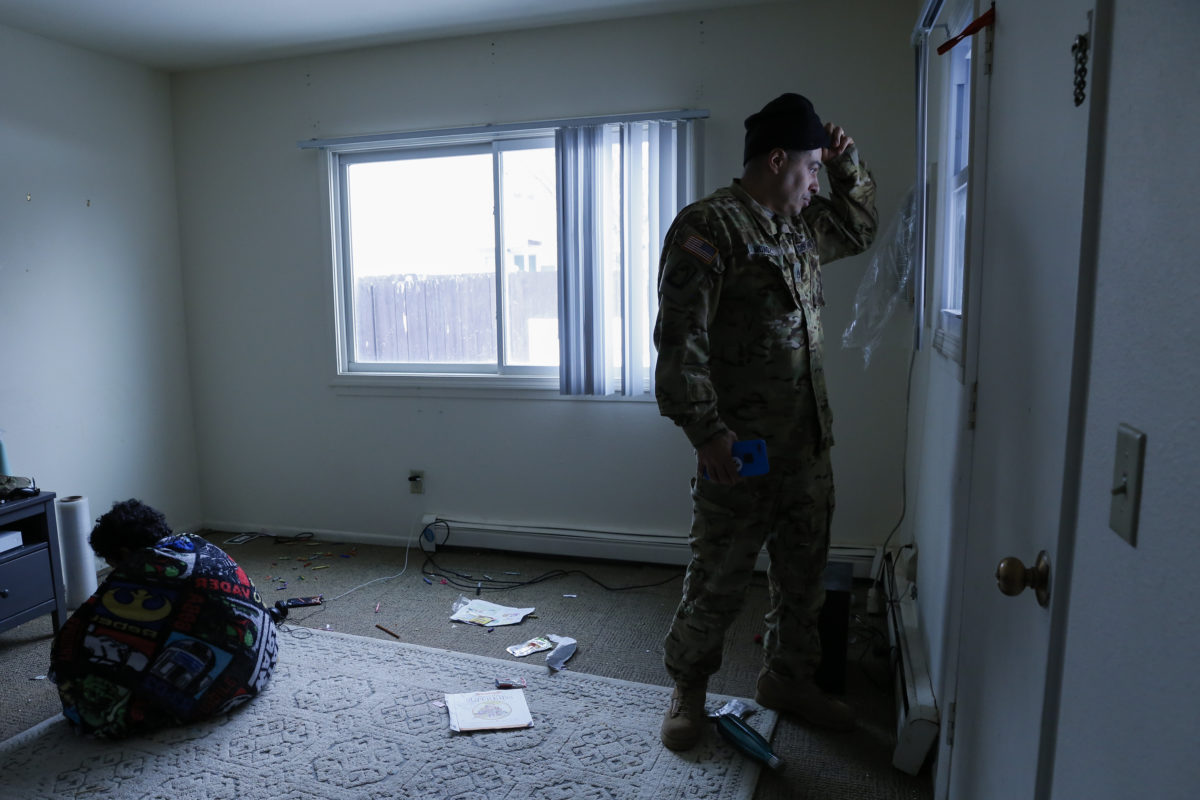 Live Like Lola
Agustin, who works in the military, was granted compassionate reassignment, a request for a change of duty station to a location closer to family members. The family wanted to have the support of their relatives in Chicago when Lola passes away. In the past week, Lola's symptoms worsened. Hospice recommended that Lola moves to Chicago sooner rather than later to make the drive as comfortable as possible. Melissa and Lola left two weeks earlier than scheduled. With the house empty, Agustin prepares for the move.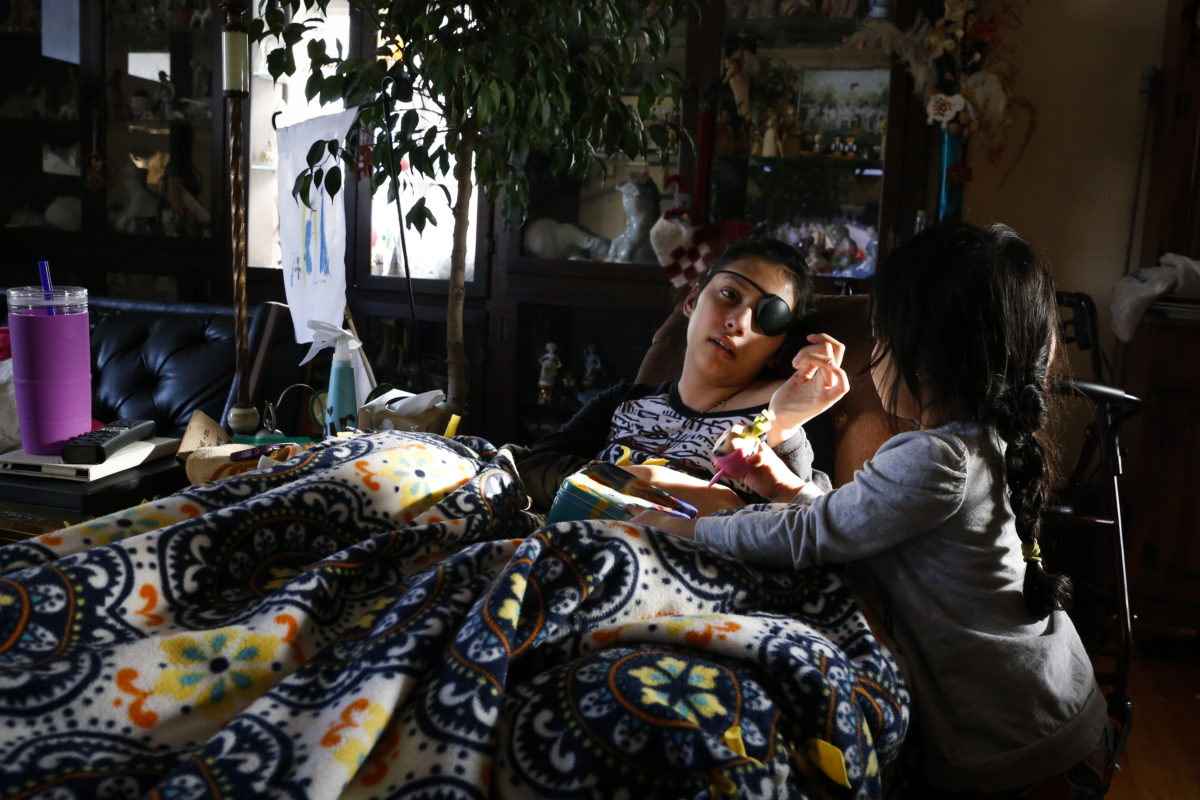 Live Like Lola
Because her legs do not work at all anymore, Lola spends most of the day sitting in her great-grandfather's reclining chair, which Melissa and Agustin have recovered from the bowels of the basement. Still too young to begin school, Lola's younger sister, Izel, spends the day with Lola.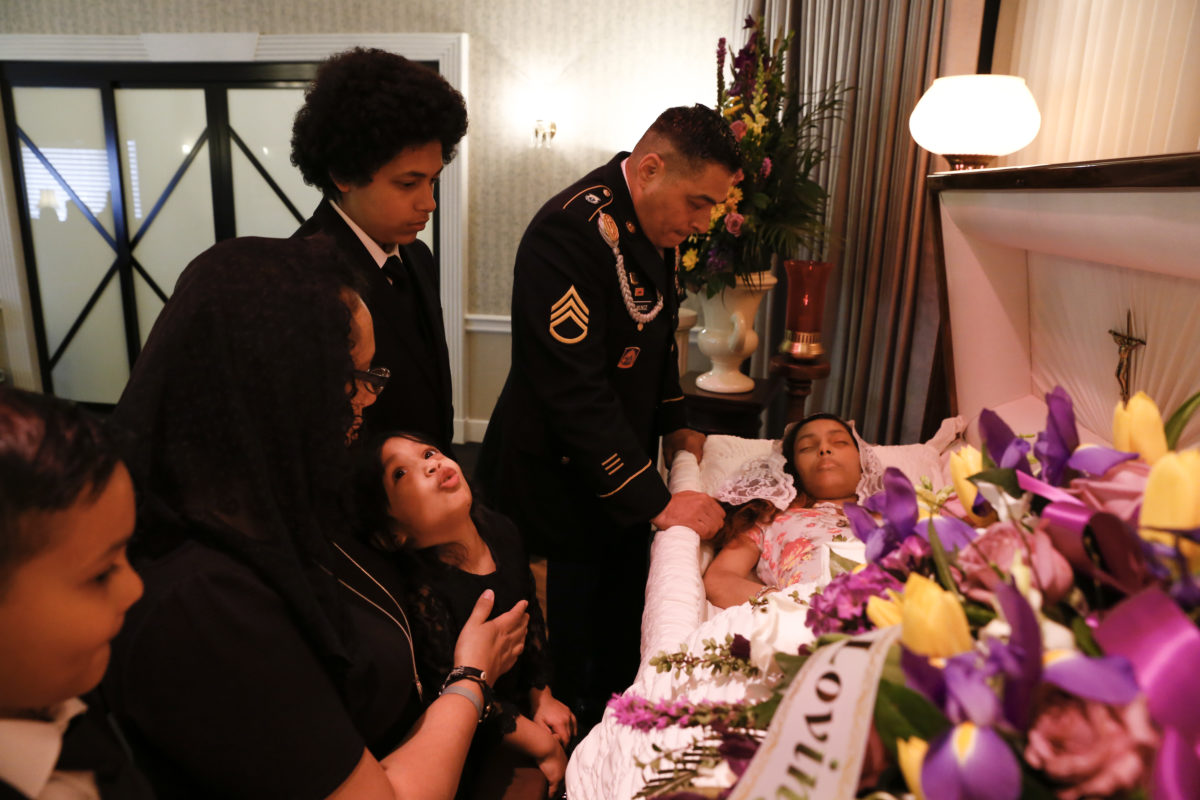 Ratner_Moriah_Lola Edit_012
After a courageous 19-month battle with DIPG, Lola peacefully passed away on April 2, 2018. The Muñoz family says their final goodbyes to Lola before the casket is closed for burial.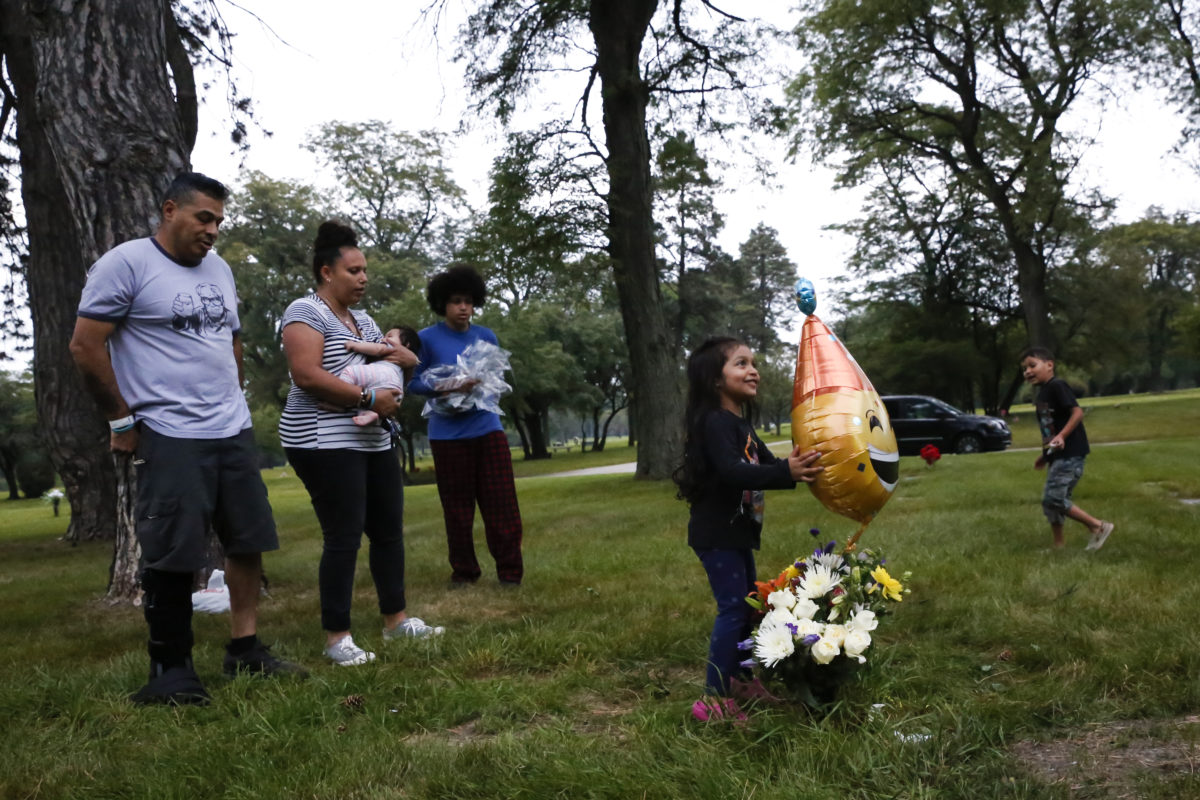 Ratner_Moriah_Lola Edit_013
The Muñoz family gathers by Lola's burial site at Mount Emblem Cemetery to sing happy birthday on what would have been Lola's 14th birthday.
Photography by Moriah Ratner (Associate Member)
Lola Muñoz, 13, has lived the last 18 months as if they were her last, because they are. She is an extraordinary girl. As she faces the terminal conclusion of an untreatable brain cancer, she has lived every day to its fullest with the complete and utter support and encouragement from her family.
 Lola is one of the 200-400 children that diffuse intrinsic pontine glioma, or DIPG, affects between ages 4-11 in the U.S. each year. Fewer than 10 percent of children with DIPG survive two years following diagnosis. In the past 40 years, none of the over 250 clinical trials for DIPG have shown improvements in chances of survival. 4% of U.S. federal funding for cancer research goes to childhood cancer, and only 1% of this goes to pediatric brain cancer, which is not specific to DIPG. 
There is more to Lola than the diagnosis. Her humor and ability to find positivity in the darkest of times draw admiration from her family, who cherish what days they have left with her.
Nineteen months after the diagnosis, Lola lost her battle on April 2, 2018. Though Lola is physically no longer with us, her presence is carried forward by her surviving family members and friends. With the birth of a baby girl one week after Lola's funeral, the Muñoz family dynamic shifts, as life after Lola must go on between mourning.
Images from this story may be licensed for editorial or educational use by publications and educators. Click on the link below to learn more.
VIEW ALL IMAGES FROM THIS STORY
There are usually more images available from this story than are presented here. Click on the link below to view the entire collection.