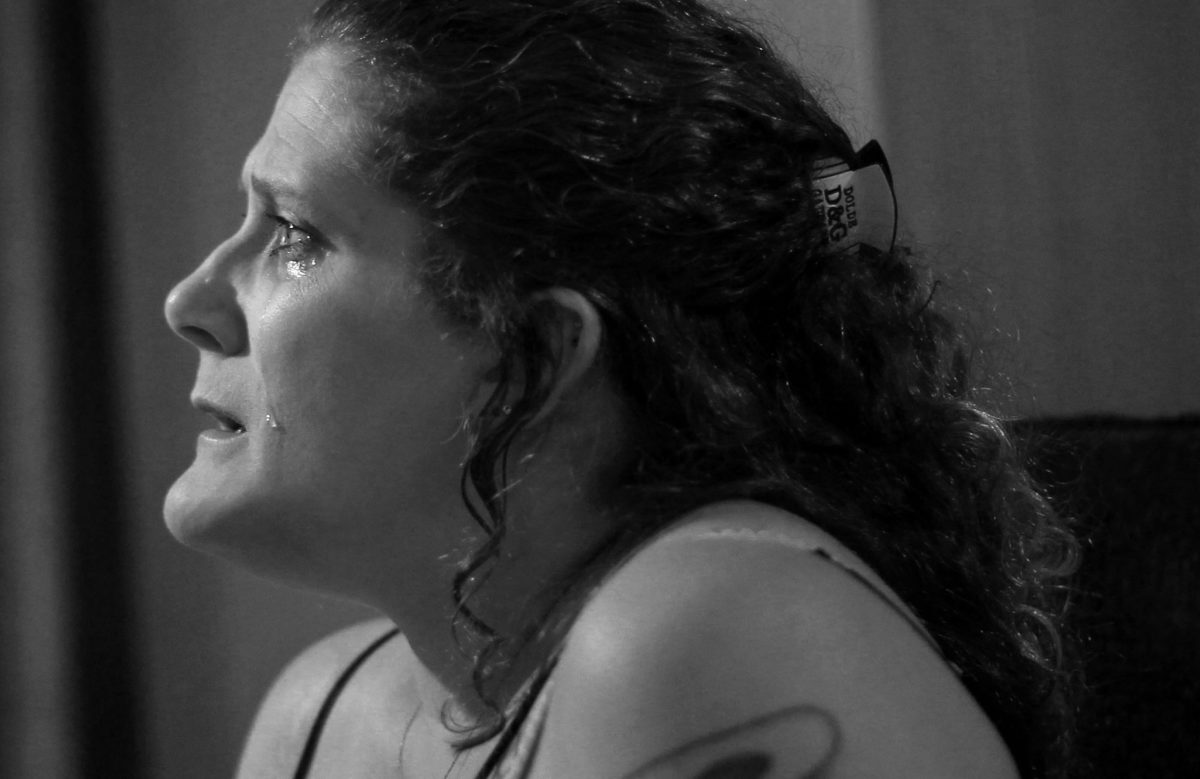 New Bethany Home For Girls
For 25 years, Jennifer Halter, 39, had been living with memories of what happened to her at a religious girls' home in Arcadia, La. In her mind, the fences towered 15 feet high and stretched for miles, every chain link penning her in with the man she says sexually abused her, destroyed her faith and led her to try to kill herself. She recently traveled to Louisiana from Nevada, to fulfill her dying wish: to report her claim of sexual assaults that occurred 25 years ago.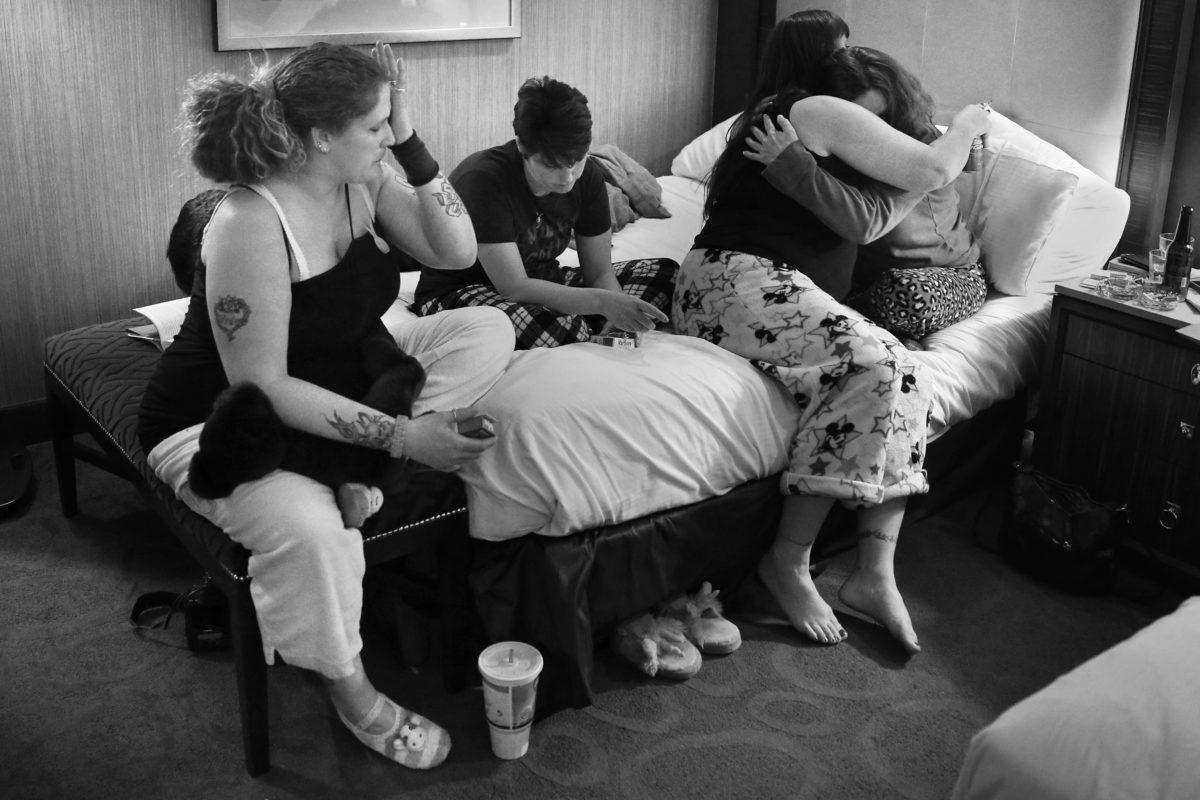 New Bethany Home For Girls
Jennifer, left, wipes away tears as Simone Jones and Teresa Frye hug during a conversation about the abuse that they say occurred at New Bethany Home for Girls in Arcadia, Louisiana. Sylvia McMillan sits between them. These women who attended New Bethany as teenagers found each other online as adults. And they began to share their stories of abuse. A number of these women came from all over the country, reuniting in Shreveport in support of Jennifer. They all agree that Mack Ford had not planned on the internet existing. He had done all he could to drive them away from each other while at New Bethany, and never allowed girls to bring any contact information to keep in touch when they left.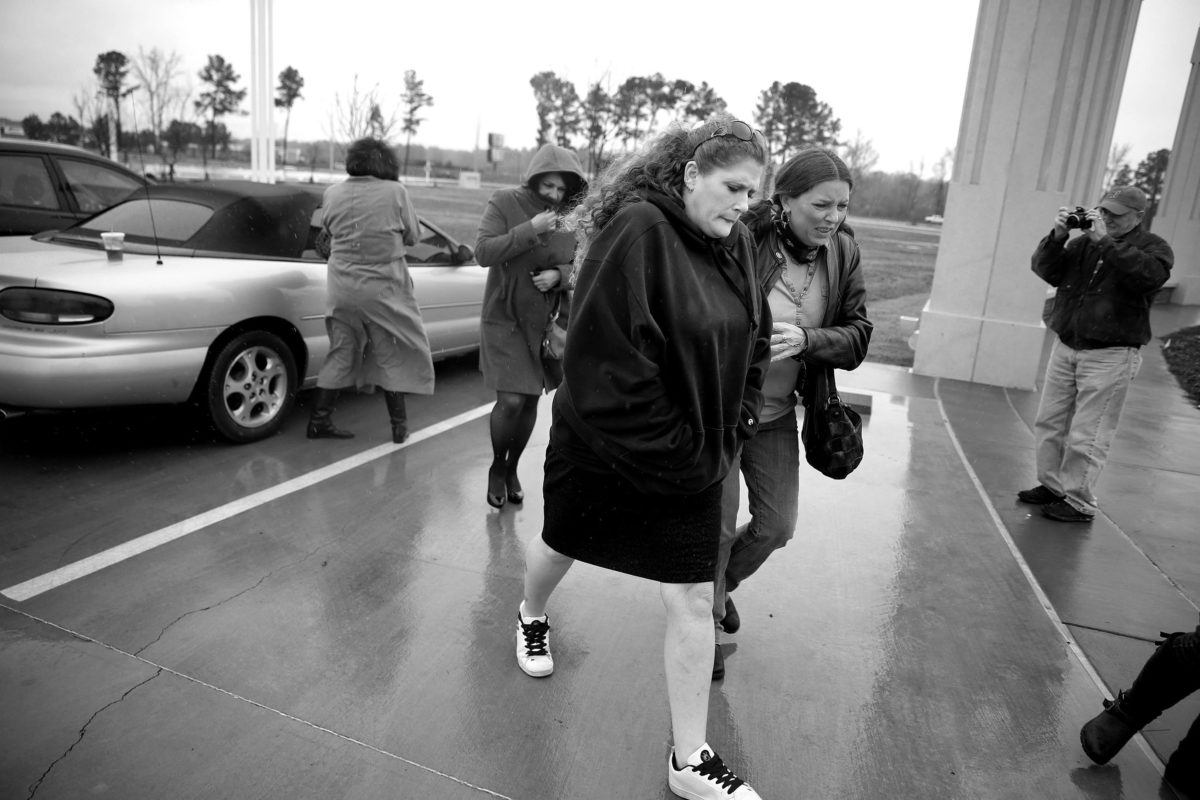 New Bethany Home For Girls
Jennifer, front, and Teresa walk arm-in-arm through the cold towards the Bienville Parish Courthouse building where Jennifer planned on making a rape report. Tara Cummings and Joanna Wright, left, join the women. Jennifer hadn't slept well for days and did not know if she could make the report. She was worried about what the police would say about her once they learned more of her story. When she arrived at New Bethany, she believed in God and heaven and hell. She said prayers at bedtime. Now, nighttime was for recurring nightmares -- like the one with the faceless man who stands over her bed breathing. In her mind, her life had been a failure. She had run-ins with the law — arrests for drug possession and writing a check for insufficient funds. After leaving New Bethany, she continued to be abused in her relationships with men, as studies indicate many child victims are.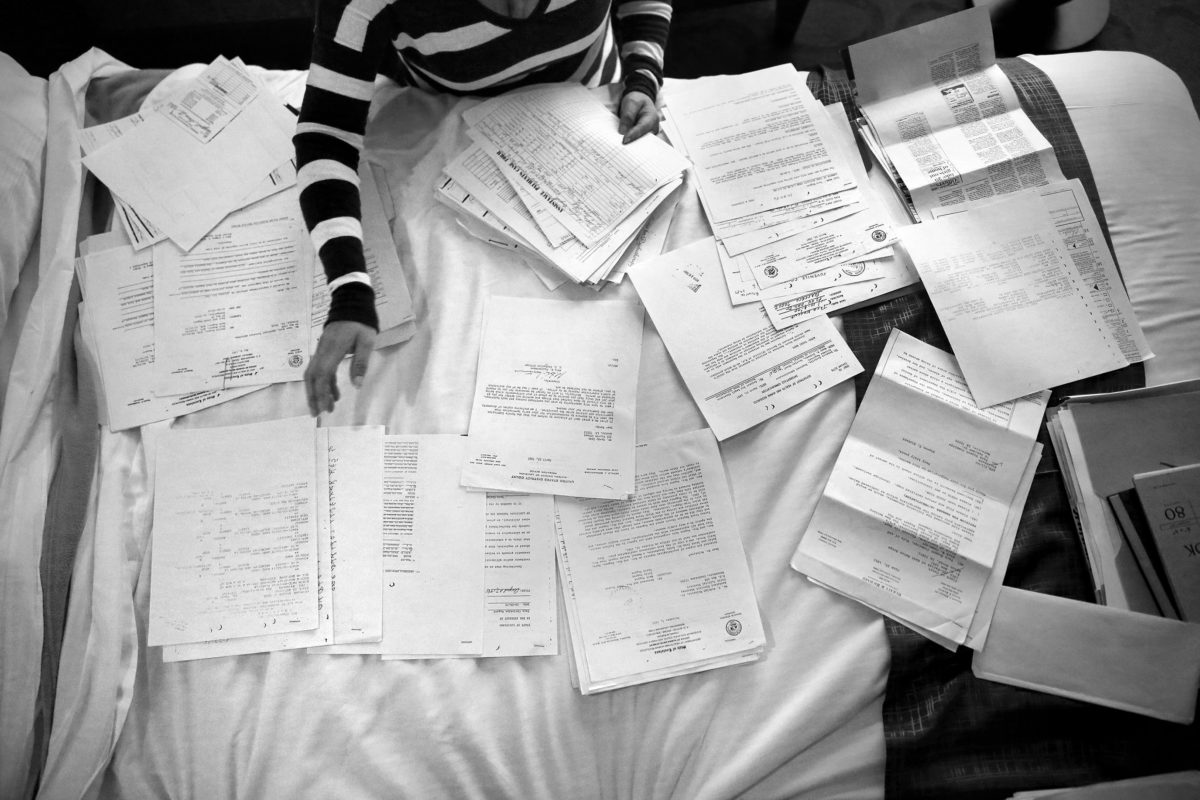 New Bethany Home For Girls
Tara Cummings of Metairie looks through legal and state papers that document her physical abuse as a child and her subsequent placement in religious homes that included New Bethany in Arcadia, La. After finding other 'survivors' of New Bethany online, generations of women began a push for justice. Like Tara, they collected documents, and looked into laws to see what could be done. There had been a change in the statute of limitations in Louisiana in 2012 so some of the women began to make their reports.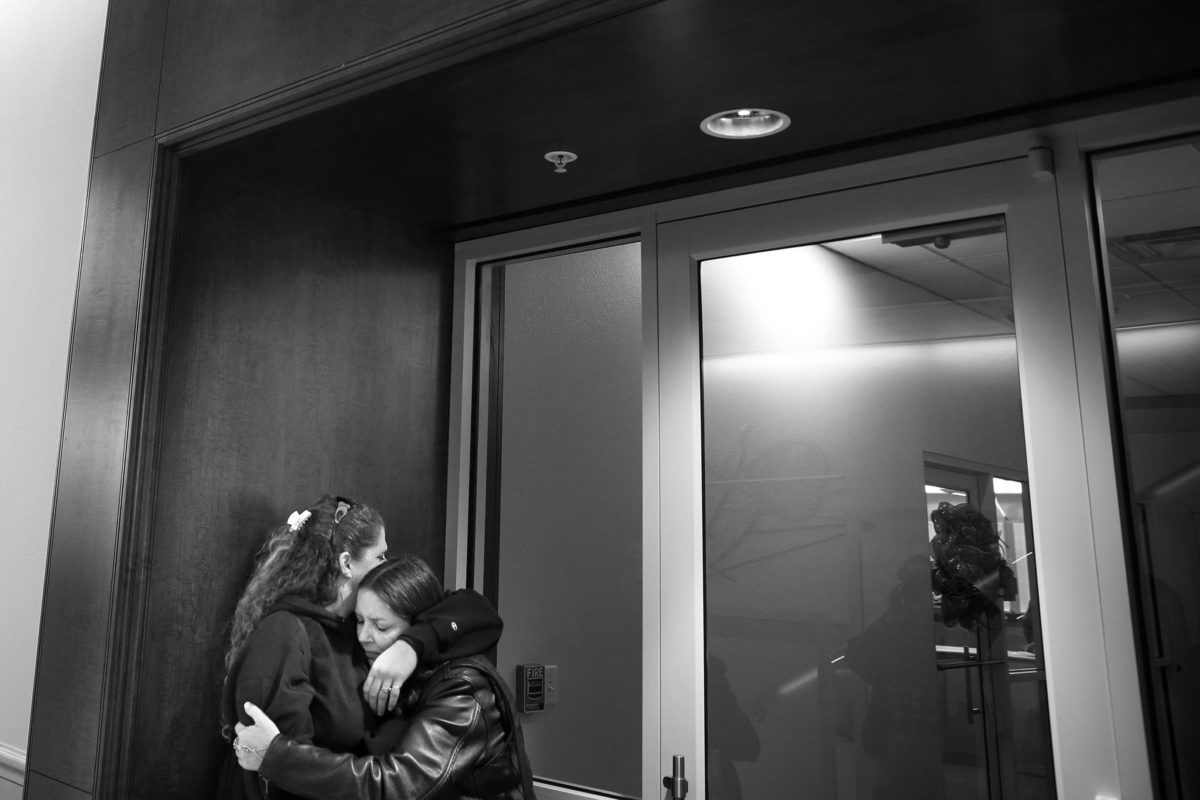 New Bethany Home For Girls
Jennifer is comforted by Teresa inside the Bienville Parish Courthouse building. Jennifer was nervous about making her report and hadn't slept well since arriving in Louisiana. Frye also attended New Bethany, but was not sexually abused. She witnessed physical and mental abuse. As a single working mother of four, Teresa traveled 900 miles and spent hundreds of dollars to help support Jennifer, whom she knew only through Facebook on her quest to tell investigators her story of childhood molestation.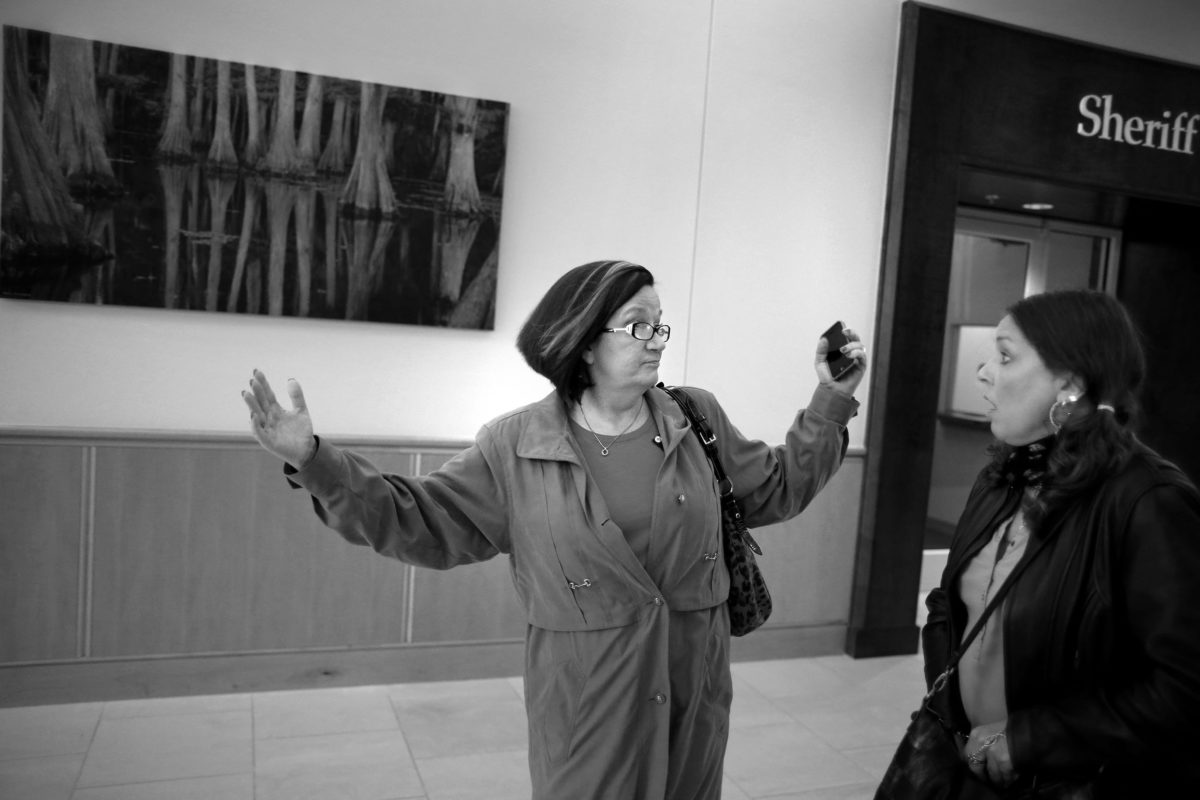 New Bethany School For Girls
Joanna Wright emerges from speaking with Bienville Parish Sheriff John Balance with the news that they would not take Jennifer Halter's report because the case had been handed over to the state police. Teresa Frye listens in shock. Wright had requested a copy of her own report that she had made over the summer. "He escorted me out physically," Wright said of Sheriff John Balance. Former residents of the school had traveled from all over the country to accompany Jennifer Halter as she made her report about sexual abuse that she says that occurred 25 years before at the New Bethany Home for Girls in Arcadia, Louisiana. Later, upon learning of Jennifer's terminal illness and the distance she traveled, they finally agreed to take her report.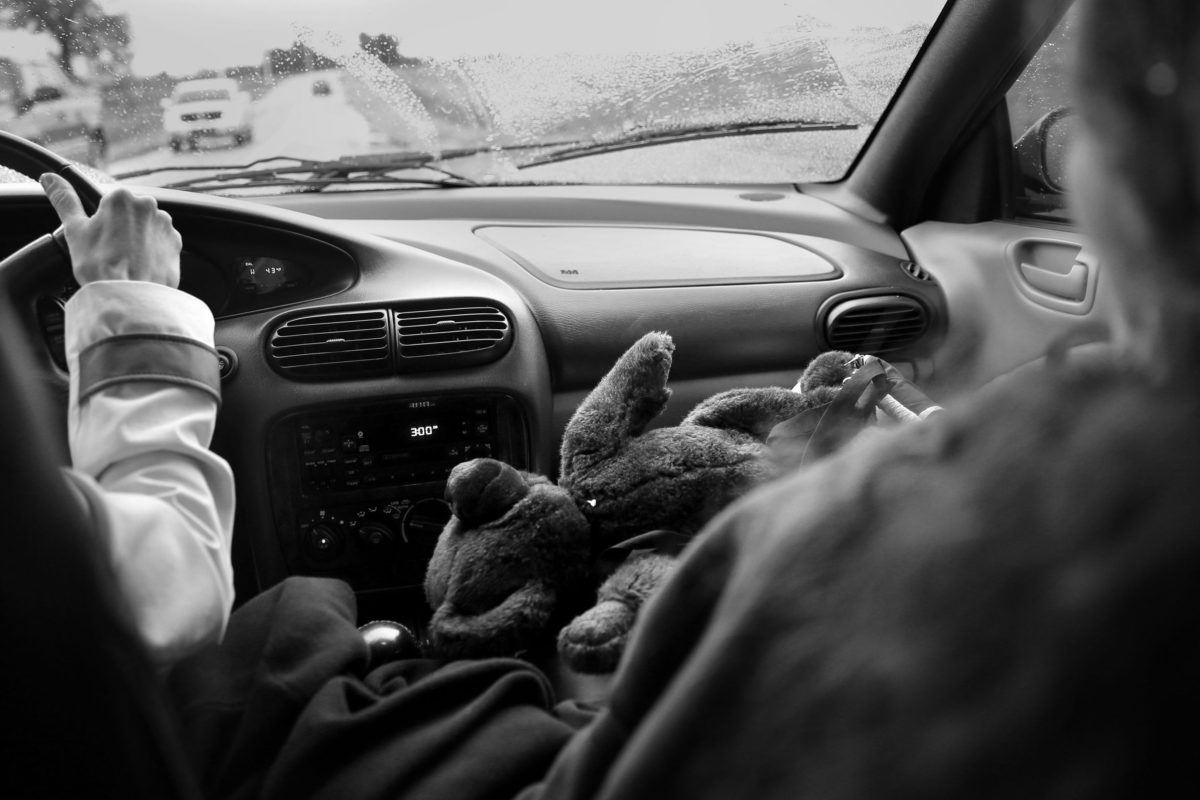 New Bethany Home For Girls
Jennifer carries a teddy bear during her return to Louisiana from her home in Las Vegas, Nevada. While in Arcadia, she wanted to see the New Bethany school grounds as an adult. "My time is running out," she said. "I want to know if I can let it go."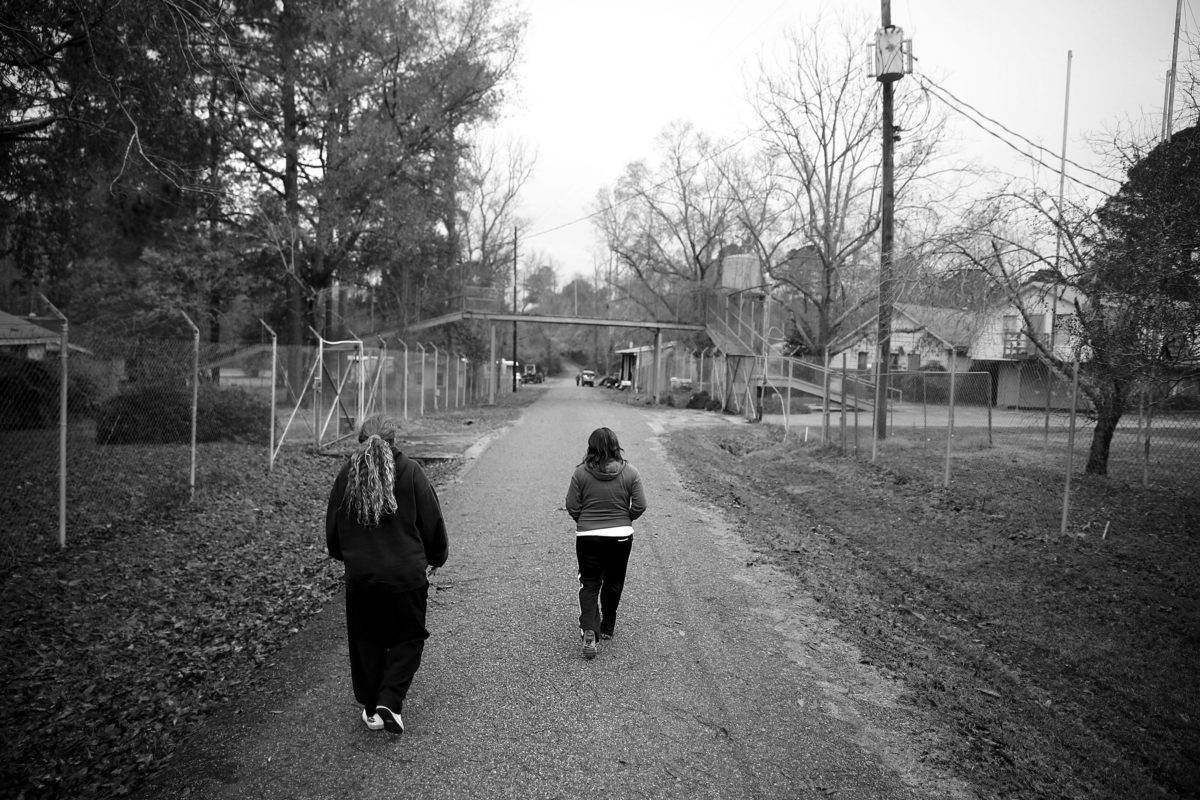 New Bethany Home For Girls
Jennifer, left, and Tara Cummings walk down a public road that runs through the New Bethany property. "I always said, I wonder how much we left behind here. Besides, of course, our souls," Halter said. Fences on both sides of the street rose roughly 8 feet with inward-facing barbed wire lacing the top, so much shorter than the towering barricades that haunted her memories.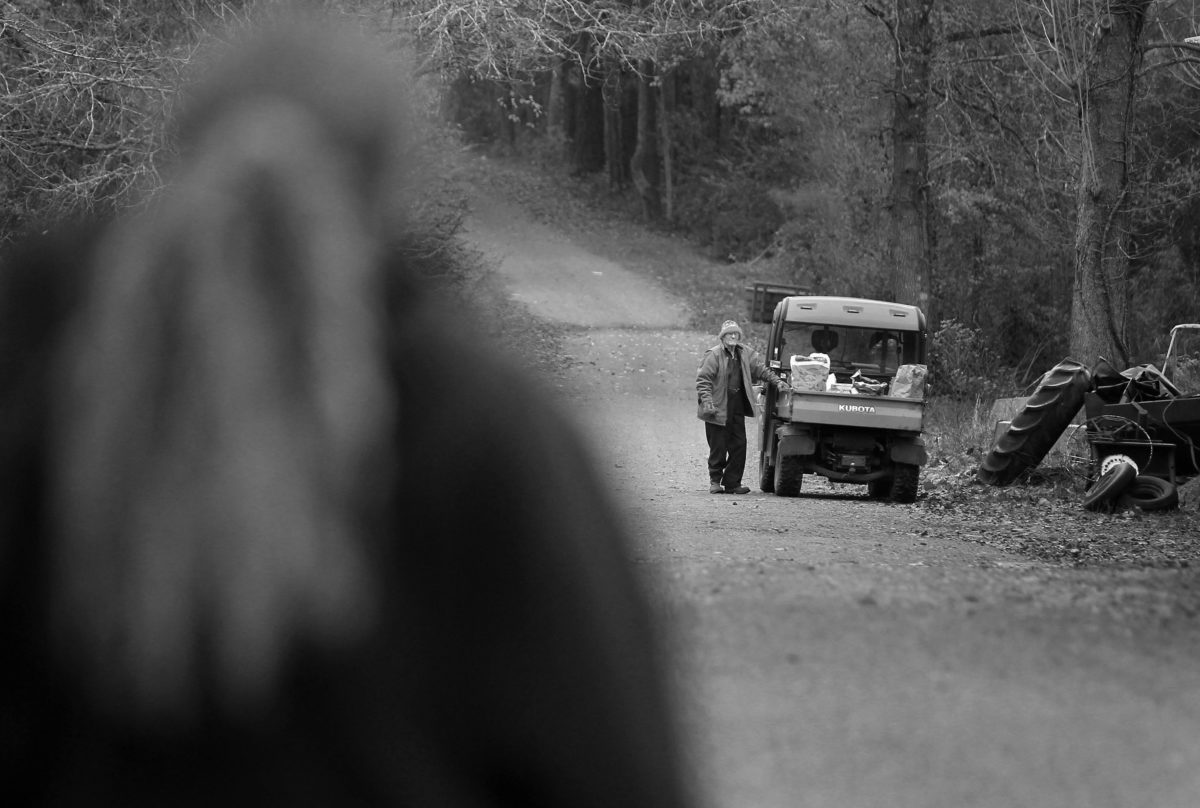 New Bethany Home For Girls
As the women turned onto the public road that runs through the New Bethany compound, about 60 feet ahead of them, a man stepped out of a small orange Kubota truck. "That's him," one of them said. Jennifer, left, looks from a distance towards Mack Ford as he stares back at the women. Ford, 82, still owns the compound. The women tried to ignore him. They stood together, taking in the decay of empty buildings. White paint peeled from wooden boards. The curtains were pulled back and a door stood ajar on the old dormitories, named Martha, Mary and Happiness.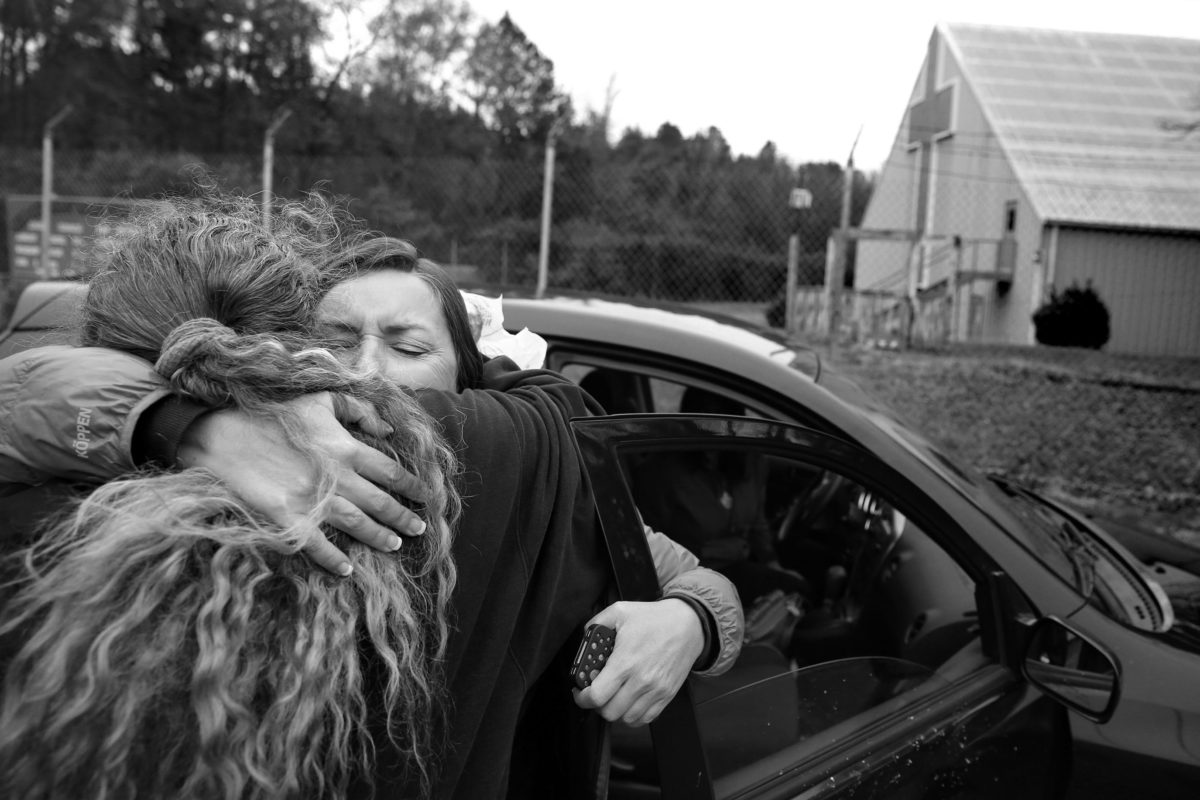 New Bethany Home For Girls
Teresa Frye gives Jennifer Halter a hug as Teresa prepares to leave after their visit to New Bethany Home for Girls in Arcadia, Louisiana. "I love you girl," Teresa said.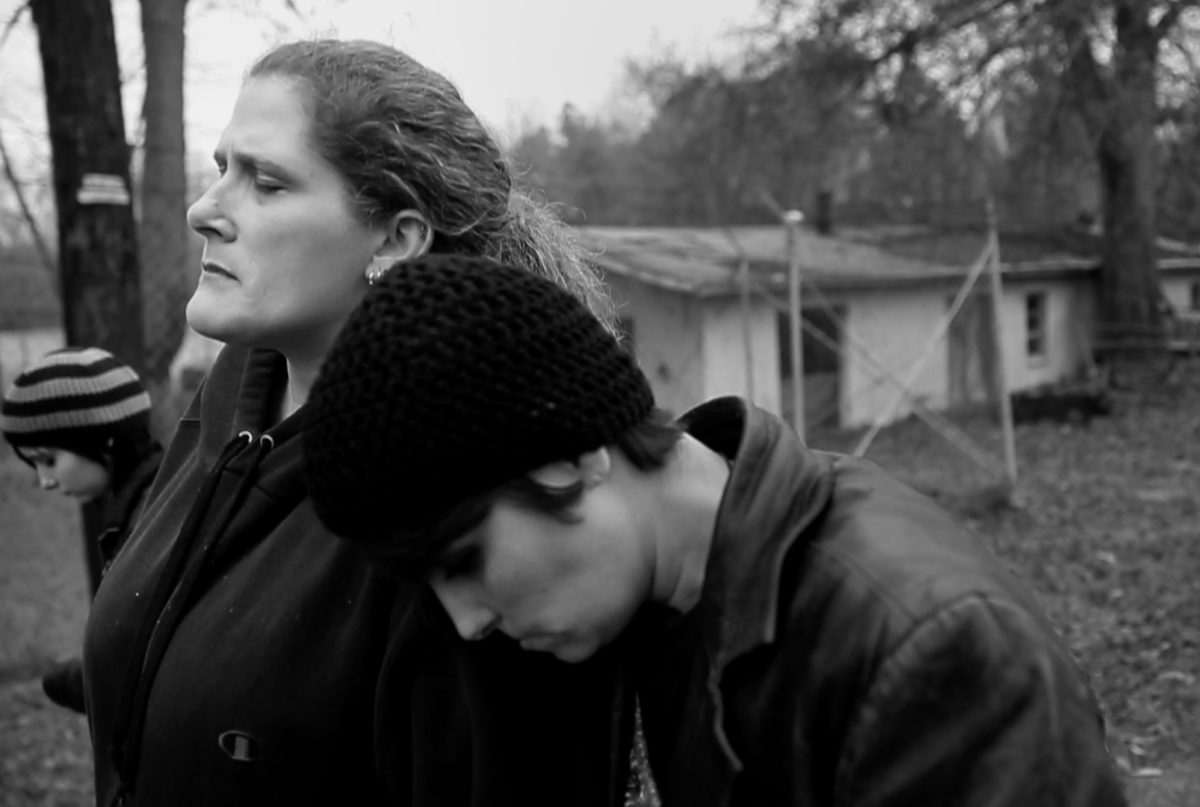 New Bethany 011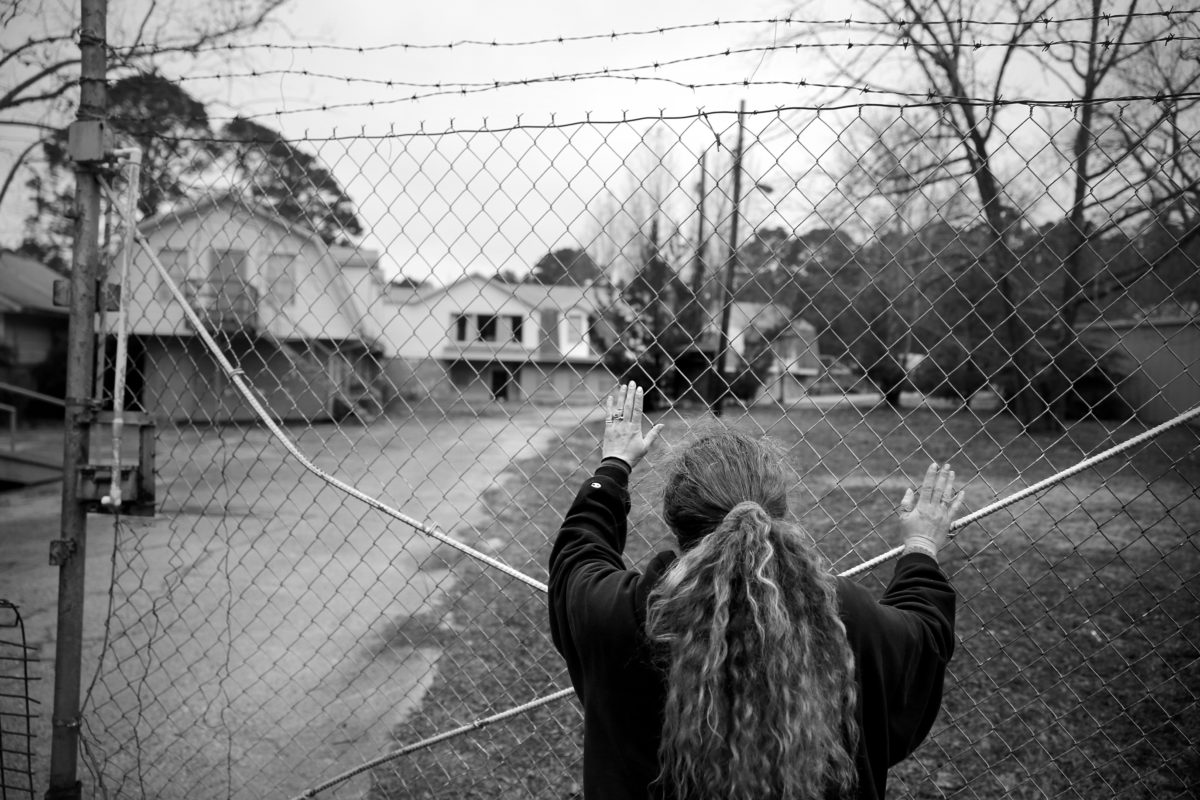 New Bethany Home For Girls
Jennifer walked to the aluminum gate, spread her arms and placed her hands on the metal and stood silent. She finally dropped her hands to her sides and turned back around. "I'm done," she said.
Photography by Kathleen Flynn
New Bethany home for girls in Arcadia, La., operated from the 1970's through 2001. State officials and law enforcement documented numerous confirmed reports of physical abuse of children who lived in the residential private christian home.
The state conducted 2 raids at the home in 1988 and 1996, removing children from the campus. But the home was never permanently shut down by state officials or law enforcement.
No one at the home including founder and minister Mack Ford was ever prosecuted in connection with the abuse. New Bethany finally closed its doors on it's own accord in 2001.
Since then, women have come forward claiming they had been raped by Mack Ford while under his care.