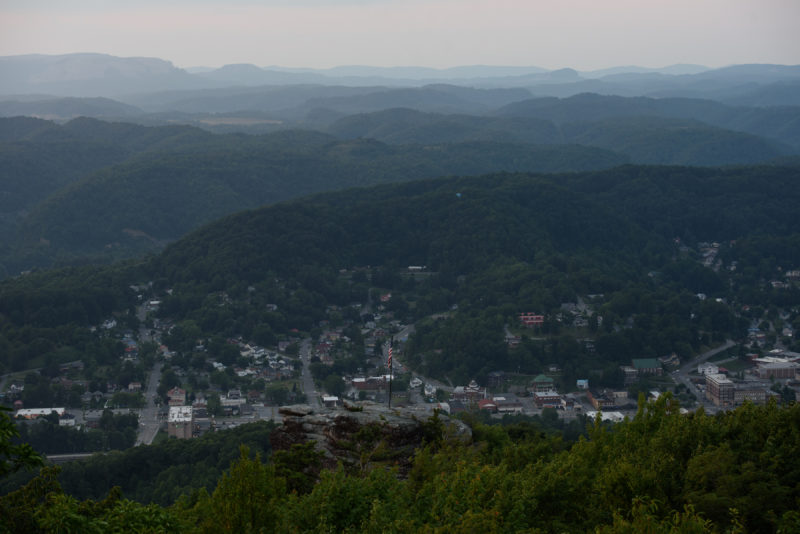 Tuesday, July 18, 2017 – Wise, Va.
I pulled into Wise, Va. on Monday, July 18. It's a small town, around 3,000 people in the historic coalfields of Virginia – the heart of Appalachia. I am here to cover the Remote Area Medical Clinic (RAM), a non-profit organization, delivering healthcare to impoverished, isolated and underserved people.
For three days, the Wise County Fairgrounds in Southwest Virginia will become the largest pop-up health clinic in the United States and will serve 2,000 people who will travel to the clinic from 15 states seeking dental, vision, and medical care. As the Nation is engaged in a great debate on health care, this feels like the epicenter of it all. The clinic is not just necessary for the people who will make the trek here; it's vital. "It's a godsend," says Jim Dishman, 61, of Trammel, Va, a forgotten coal town with 100-year-old small homes, their paint peeling and cracked, remnants of a more prosperous time when coal was king. "Coal mines are all that kept it going and all that will keep it going," says Dishman, who lives on disability. He was once a patient at RAM and had all of his teeth pulled at his last visit to the clinic.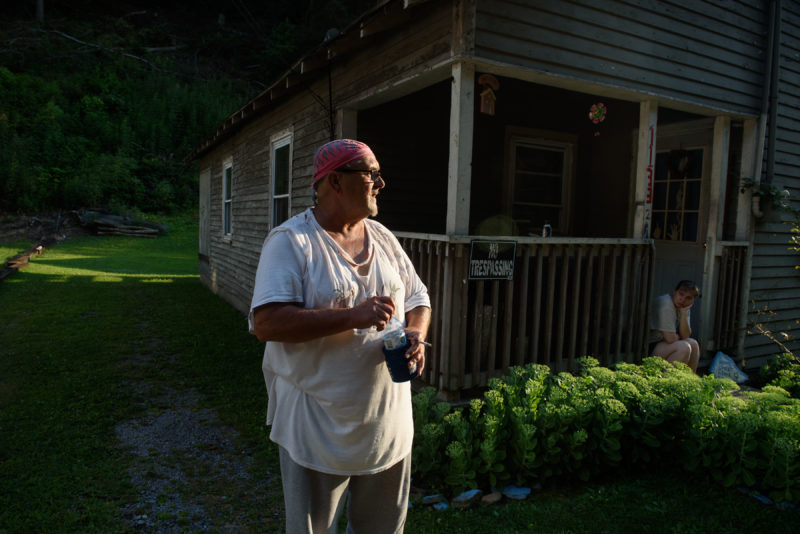 Arriving a few days early, I headed out into the surrounding communities to learn more about the area. For me, it's as important to get to know the people and places I'm covering, as it is making photographs. As I drove along a winding road that led out through lush-green hills that folded into large mountains, I passed a large garden with two flags flying high on spindly poles. One flag was a Trump: Make America Great Again flag, the other a NRA flag. In the middle of the garden, Ron Dingus, 77, sat on an aluminum chair tending to his tomato plants. "We need rain," he muttered in his thick southern accent, "You could walk through there and not get any dirt on your shoes it's so dry," he said pointing to the cracked soil. I photographed him for a while as he tied up his tomato plants and used a small knife to cut dead parts off the plants.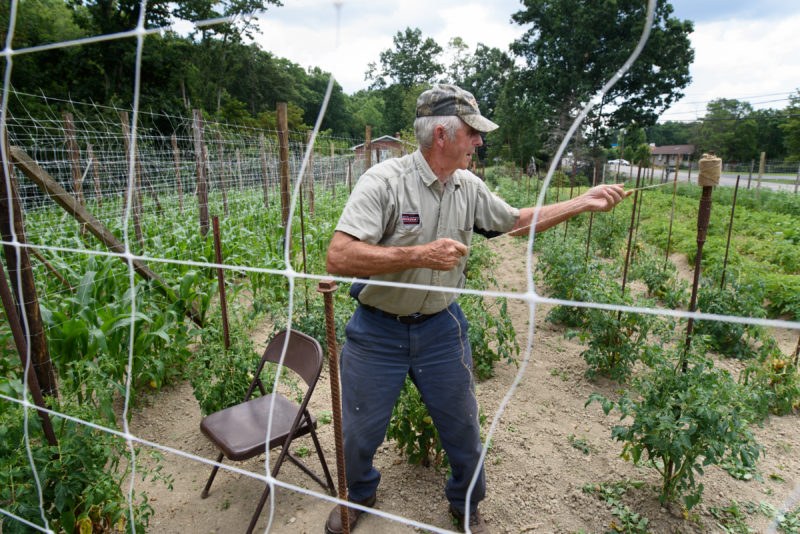 He walked over to a few metal chairs near his truck and invited me to have a seat in the shade. He said he liked when people would stop to chat because it gave him an opportunity to sit in the shade and drink a cold Pepsi. Dingus used to work for Pepsi. He drove the delivery truck in the area and remembered when it was just a small flat-top truck hauling glass bottles that could be recycled. His father, like many in the area, worked in the coal mines. "He worked in the mines for over 40 years and had black lung so bad he couldn't breathe," said Dingus. "That's enough to make me not want to poke my head underground," he said with a smile and chuckle.
Wednesday, July 19, 2017 – Wise, Va.
The sun had just crested over the distant mountains as I drove back to the fairgrounds. I wound my way from my hotel through the quiet town. The main street in Wise is small but holds all the charm of a southern town.
I found the fairgrounds and the make-shift clinic further along than yesterday. Volunteers had just started arriving, still sleepy and worn out from the previous day's work, some walked around clutching their morning coffee, others found refuge in pockets of shade from the already beating sun.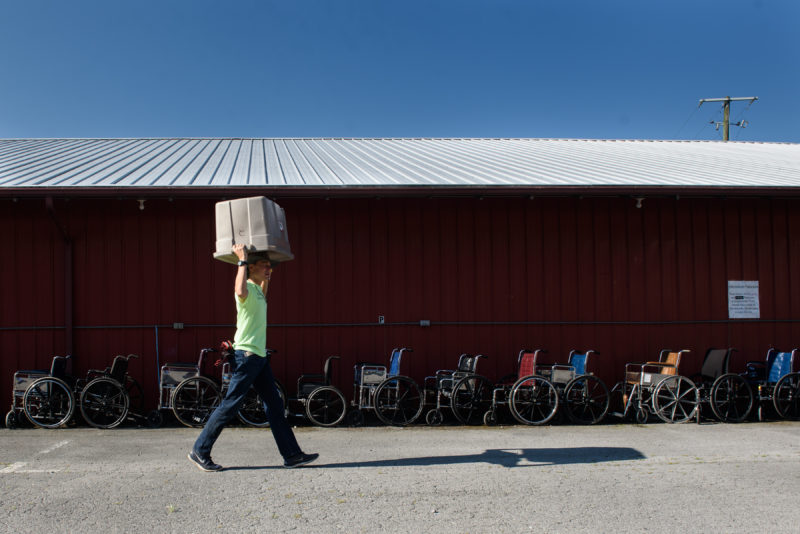 Across the grounds, dozens of tents sit scattered. A row of wheelchairs line the side of a barn. Behind one building a group of volunteers from a church in the suburbs of Chicago cut cantaloupes with members of the Lions Club, who provide all the meals for the volunteers.
The activity is slow but steady. I wander in and out of the tents, barns and buildings on the property. I find photographing to be slow but I'm patient. I spend most of my time in conversations about the situation here.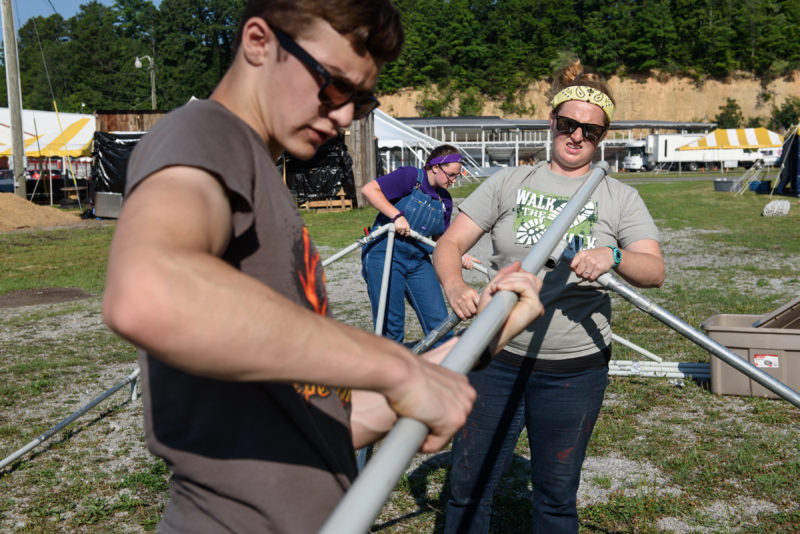 Pat Adams a volunteer from Boston holds a clipboard as she helps set up medical exam rooms in a small building. Bedsheets hang from wooden clothespins pulling colorful tapestries back to reveal old exam tables tucked behind. "RAM is incredibly vital," says Adams who is an associate member of the Medical Missionaries of Mary. She pauses and continues, "All things considered we should not need this in the United States."
As the day passes there is no shortage of work. The church volunteers, mostly teenagers, continue constructing tents, moving bleachers, setting up garbage cans and other tasks.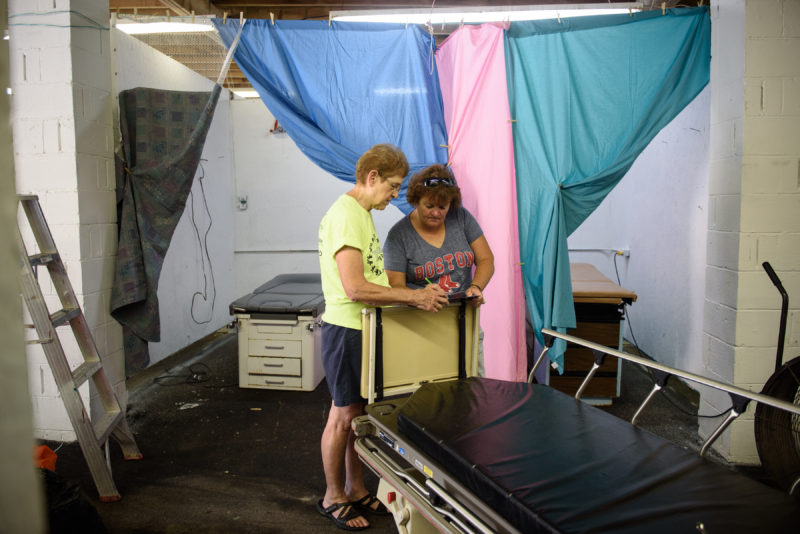 When most of the volunteers break for lunch, I head back to the hotel to do some work on the computer, download cards and charge batteries (and of course stop by Bojangles, a local fast-food restaurant to get some fried chicken, rice and a biscuit).
After a couple of hours, I returned to my car, the front passenger seat filling with empty water bottles and fast food wrappers.
Pulling into the fairground yet again, I notice an older recreational vehicle parked in the corner of the parking lot. Murleen Smith, 55, and her husband, Bill, 71, had arrived a couple of hours ago. They didn't have to travel far. They live in Big Stone Gap, Va., not far from Wise.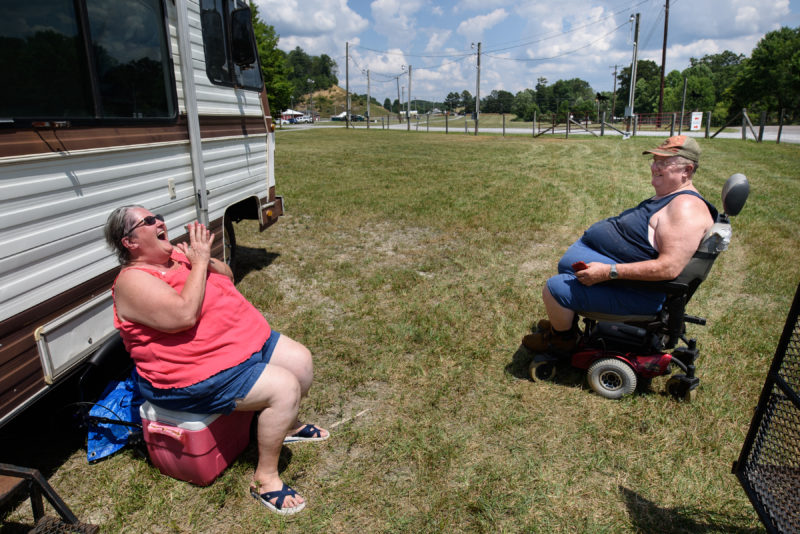 The two are the first to arrive at the fairgrounds for the Remote Area Medical Clinic which will open to patients on Friday at 6:00 a.m. I stood and talked with them for the better part of an hour, perhaps even longer. Despite the sweltering heat and their own health issues, the two bantered back and forth and laughed at each other's stories.
Having suffered five heart attacks in a period of two days, being diagnosed with diabetes and having to take copious amounts of medications, Murleen says she counts on RAM. "Basically you wait all year for this to come around," she says.
"We live in the land of plenty, the home of the free and the brave and there is still so much need," says Murleen who will attend RAM this year for the fourth time. "I'm 55 years old. I've tried to get Obamacare. For me, it's $800 a month. There's no way to afford insurance and there's no way to live without it," she says.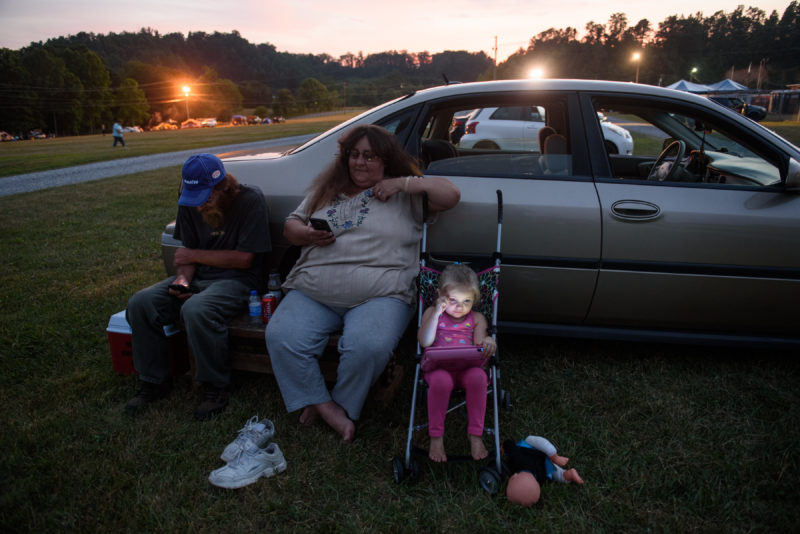 Friday, July 21, 2017 – Wise, Va.
As I write this I'm sitting in the front seat of my car, the door open just slightly, my feet propped up and out the window, the light from the laptop casting a blue hue on me as the sun's final moments slip behind the dark horizon making rise to night. Behind my car sits my small two person tent. I typically would just sleep in my car, but with these long-hot, days it's nice to have a place to stretch out and rest my back, though I expect I'll only get a few hours of sleep.
The past two days have been a blur. Having watched the Remote Area Medical (RAM) clinic set up and then open early this morning, I'm still not sure I can process all I've seen and heard in the last 48 hours. While many have covered this clinic in the 18 years of its existence, this is my first time seeing it.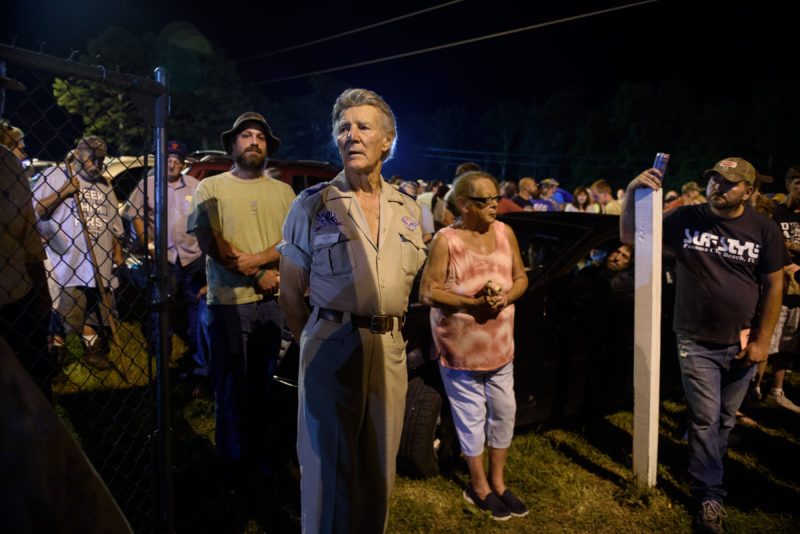 It's a strange experience, and it is in many ways unimaginable that this is taking place, let alone so needed. My mind is flooded with the stories I've been told, and I'm unable to stop on one and reflect on it. All of them rush over me, particularly in these late hours of the day, alone in my car, surrounded by so many others, sprawled out in cars, tents, in the back of trucks, in chairs and some on the damp-cold ground.
Long before daylight tomorrow, as they did today, well over 1,000 people will line up at a gate of the fairgrounds to hear their number called and enter the clinic.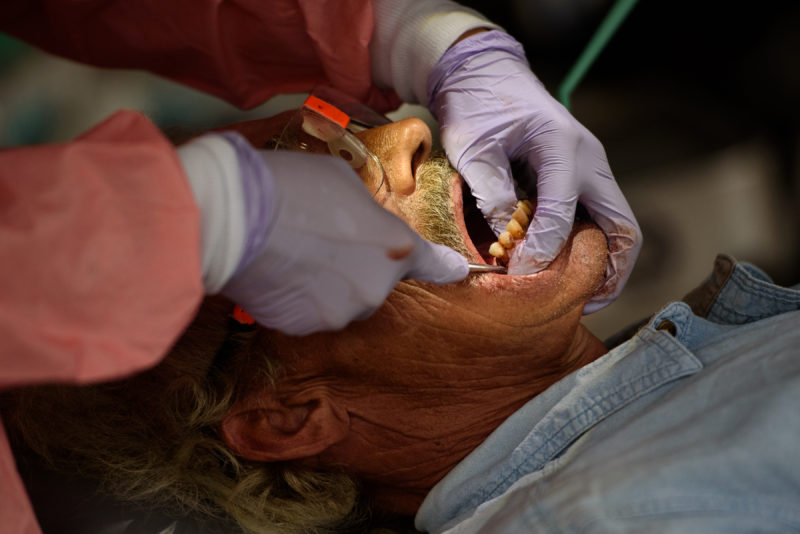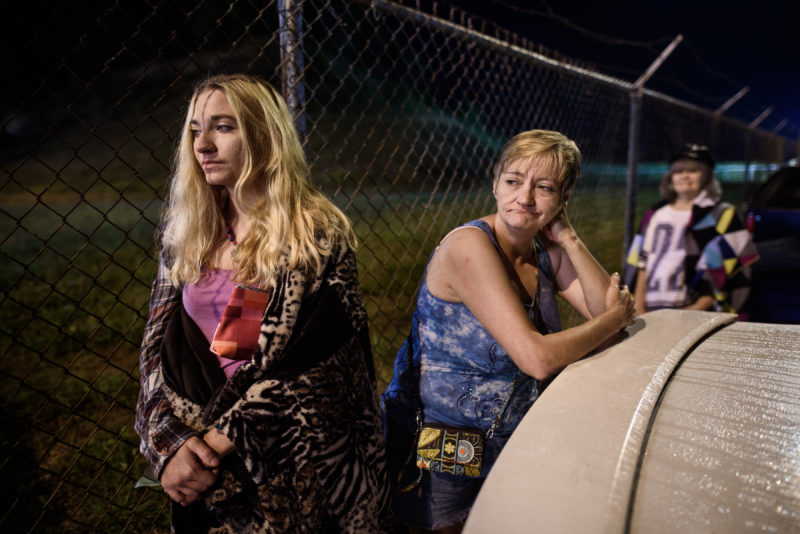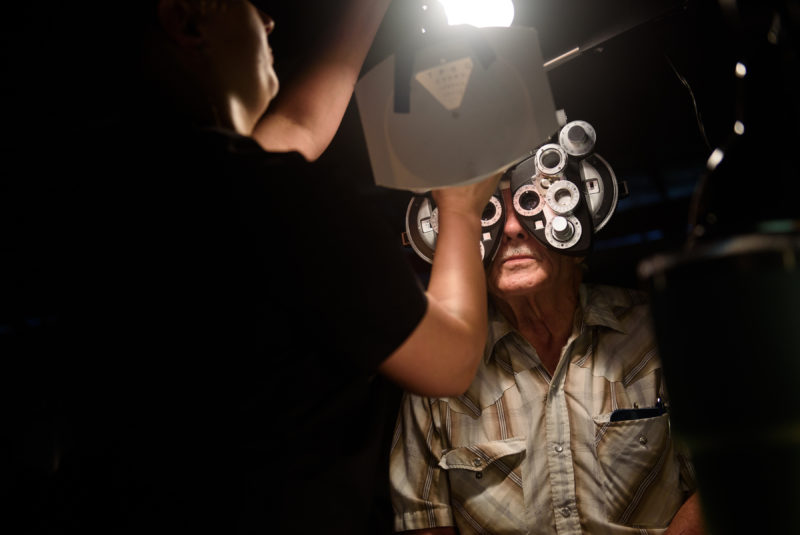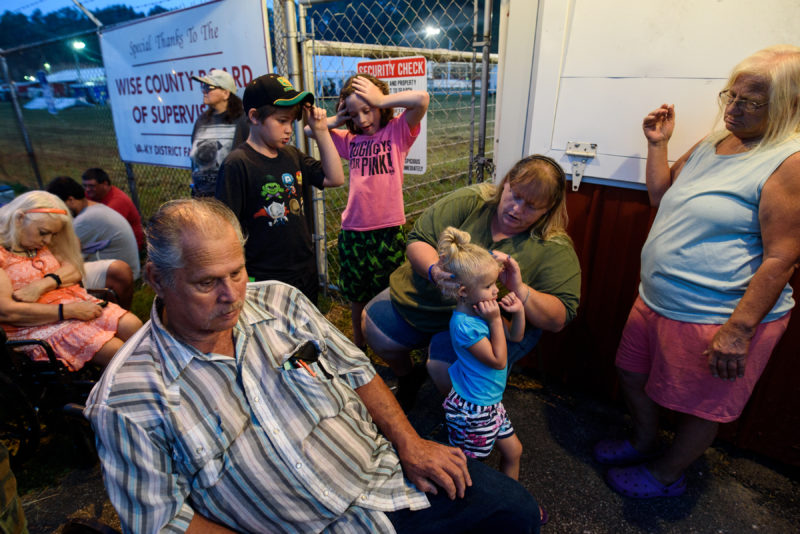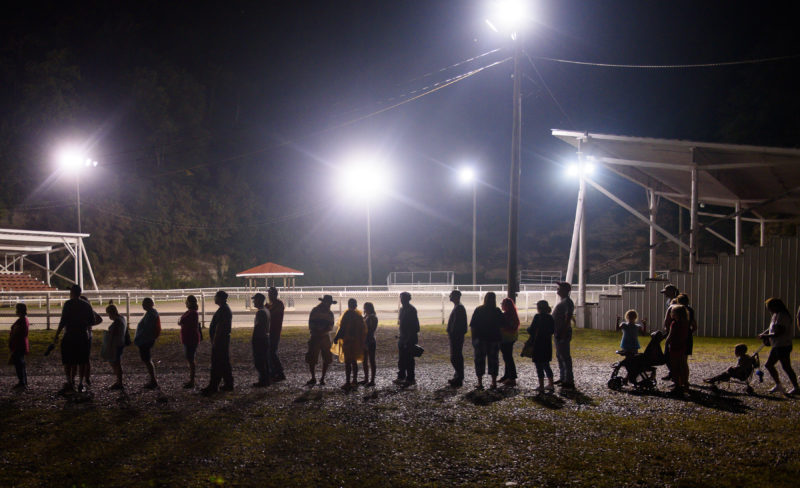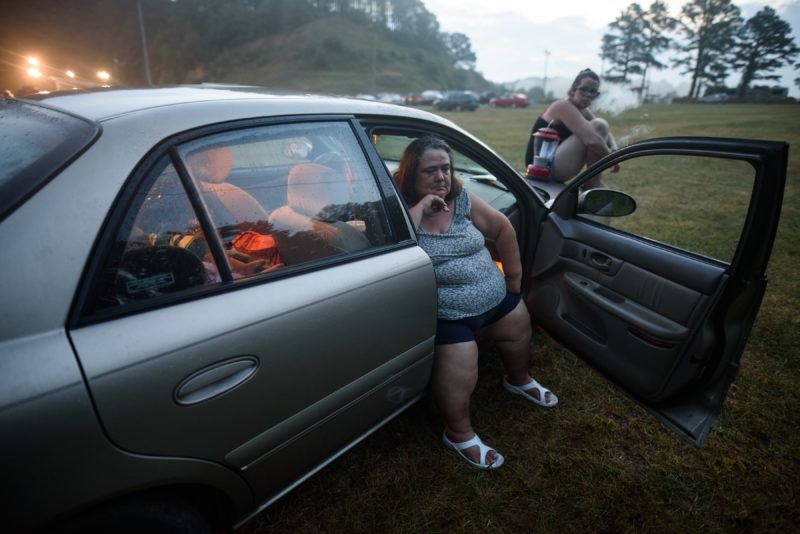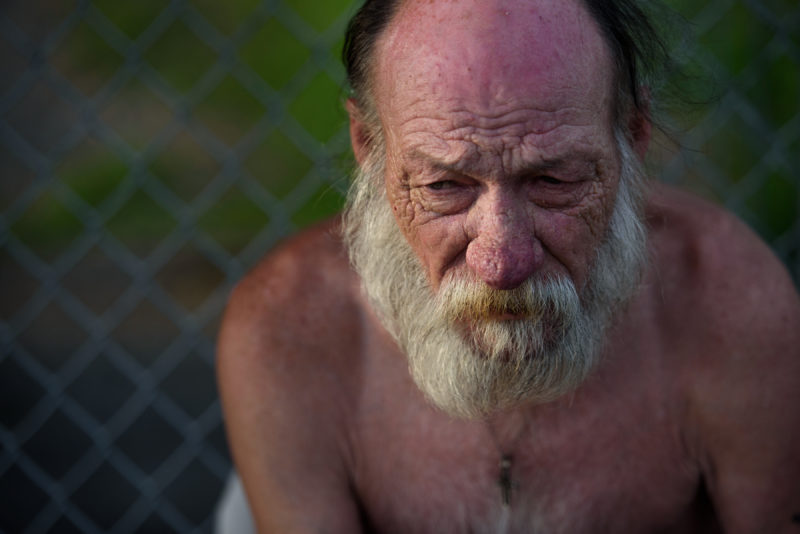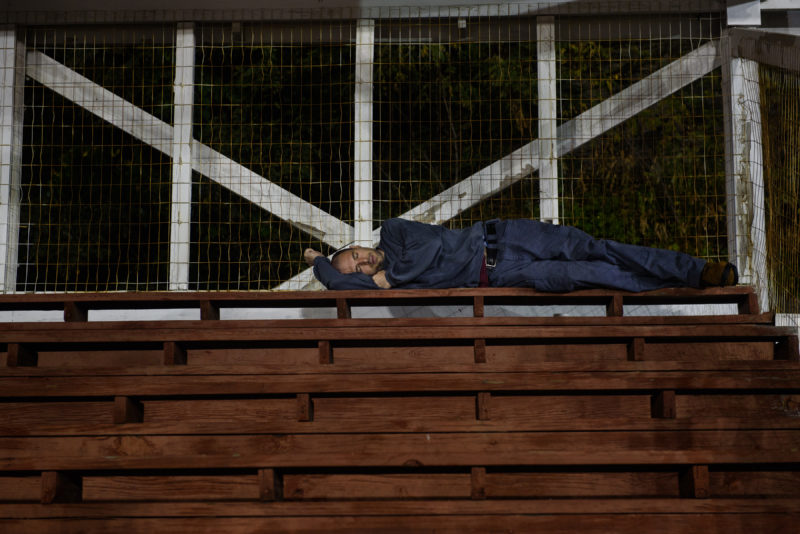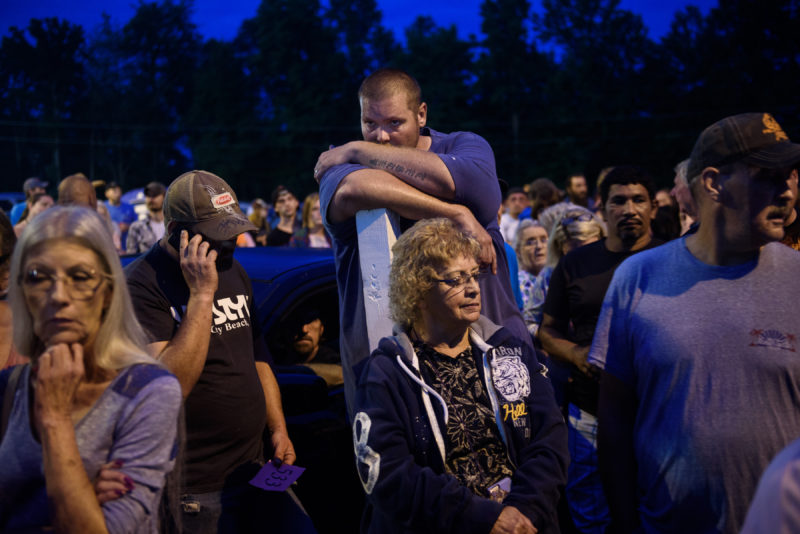 More images from Justin's work in Wise, Va., can be found here.
Archive images from previous coverage of Remote Area Medical 2015 and 2009 can be found here.