American Reportage and Boyd's Station Present
American life reacts and evolves with each new challenge. In 2020 our country is facing some of the greatest disruptions of our lifetime.
As communities and individuals, we are enduring the initial phase of the COVID-19 infection, and the horror of the loss of over 451,000 lives, only to be launched into a period of political unrest and turmoil sparked by multiple deaths of unarmed black Americans in police custody.
As photojournalists, it is our mission to document our country in transition and record the next chapter of history.
America Reimagined is a project documenting daily life across America in 2020 and beyond.
Invited emerging photographers selected by Boyd's Station along with the members of American Reportage and other invited professionals will document their communities and daily life in this new chapter of the American experiment.  The curated work will be permanently housed in a special collection of the Boyd's Station archive.
Photograph by Rod Lamkey Jr / American Reportage
A Collaboration Adding to the Historical Record
America Reimagined is Boyd's Station's innovative effort to engage, motivate, mentor and give voice to emerging photojournalists documenting dramatic changes in daily life across a wide swath of America. Boyd's Station, a non-profit, will curate and archive photographs and narratives as a collection and resource to promote understanding of the disruptive nature of a 21st Century pandemic and the racial unrest that is sweeping the country.
The members of American Reportage are honored to present the America Reimagined project on the collective's website. As photojournalists dedicated to comprehensive storytelling of the American experience, we understand the gravity of this story and also the importance of giving a voice to emerging photojournalists. In addition to this presentation,  American Reportage will promote the contributors work through our social media channels and our connections with editors and publications.
Boyd's Station – a Kentucky nonprofit 501(c)(3) organization – offers emerging artists and student journalists a rural and serene environment to "live free and create" through residence programs to pursue the individual's craft seeking self-sustaining careers in the arts and journalism.
The Boyd's Station 306.36 Visual Documentary Project awards the Reinke Grant for Visual Storytelling to two visual documentary students each year along with the Mary Withers Rural Writing Fellowship awarded to a student writer to take part in creating an archive in time of the people and places within the nearly 306 square miles of rural Harrison County, Kentucky while providing an unprecedented learning opportunity through professional mentoring for these emerging journalists.
The Boyd's Station PLACE+SPACE Creative Residence program provides artist no cost studio space and no cost housing in the village of Boyd, Kentucky for student and emerging professional visual and literary artists.
Boyd's Station creative residences are not intended as retreats. If anything, the residency opportunities should be characterized as 'helping hands" to emerging artists unable to fully pursue their vision due in part to basic financial constraints or lack of adequate creative space.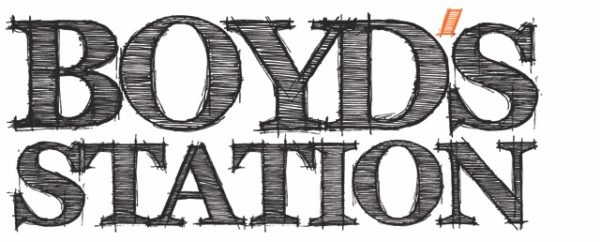 The overall hope of Boyd's Station is to create a "community of collaboration" among diverse artists, journalists and the Harrison County community fostering an environment for creation of real, individual works for the benefit of the artist and journalist while bringing the gift of art and community journalism to Harrison County, Kentucky.
Contributing Photojournalists
Clicking on name takes you to contributor's website

ALL CONTENT ON THIS SITE IS PROTECTED BY UNITED STATES COPYRIGHT LAW
All photographs and text contained within AmericanReportage.com are copyrighted material and are presented for web browser viewing only.
All rights to images, video and text are reserved by the individual creators of the work.
No image or text contained within this site may be modified, published, transmitted, sold, reproduced, distributed, or displayed in whole or in part. without the prior written permission from the photographer or writer and American Reportage.
Using any image as the base for another illustration or graphic content, including photography, is a violation of copyright and intellectual property laws.
Violation of copyright is actively prosecuted.
Charlie Borst
Stephen Crowley
Cathaleen Curtiss
Nikki Kahn
Michael Keating
Molly Roberts