Lao Ministry Norwood Church Food Pantry
Text and Photography by Tina Russell
It's a Friday morning and the temperature is already reaching 90 degrees. A line begins to form around a bright pink building tucked away in a residential neighborhood
At 10a.m., the line begins to move. Everyone must keep their face mask on and stay six feet apart.
Every Tuesday and Friday from 10a.m. to noon, Lao Ministry Norwood Church opens their food pantry in St. Petersburg, Fla., to give food to people who need it.
Since the Coronavirus outbreak, their operations have slightly changed. They no longer lay the food out on tables. Food is placed in boxes and as each person comes up to the table, they are given one box of food. They then go to a second location in the parking lot to drop off their ticket number and get a second box of food that is prepackaged.
Lao Ministry Norwood Church helps between 300 to 350 people on the days they're open. Some people travel 10 to 15 miles to get food from their food pantry. An array of food is given: fresh fruits and vegetables, milk, bread, meat, cereal, sugary snacks and so much more. The food comes from various places such as Feeding America, farm shares, Operation Blessing and local donors.
Too Silakhom, who leads the group of volunteers at Lao Ministry Norwood Church, has been volunteering at the food pantry for five years. Every Tuesday and Friday he leaves his house at 6:30a.m. to pick up the donated food items in an old pickup truck. He drops the first load of food off at the church between 7 to 7:30a.m. He's back by 9a.m. with the second load of food to drop off.
Silakhom came to the United States in 1980 as a refugee from Laos. He's also noticed that some of the people he helps with the food pantry are also refugees.
"Refugees know what it's like to be hungry," Silakhom said. He considers himself a servant of God.
St. Petersburg resident Helena Levy has been getting food from the food pantry ever since the outbreak of the coronavirus. She is the only one working in her household. Everyone else lost their jobs due to the coronavirus outbreak.
"This is the best," she said, referring to the food pantry. If it wasn't for the food pantry, she'd have to pick up a good amount of overtime to afford
groceries.
Mary Rose has been getting food from the food pantry for three months after she and her husband hit hard times due to job loss from the coronavirus pandemic. When schools transitioned to virtual learning in March 2020, her husband's paychecks stopped because he was no longer working as a coach.
"I don't know what I'd do without this," Rose said. She recently got a part-time job to help her and her husband get back up on their feet.
As noon approaches, a few people stop by to get food before they close up shop for the day.
If there are any lingering boxes of leftover food at the end of the day, the food is passed along to another ministry's food pantry.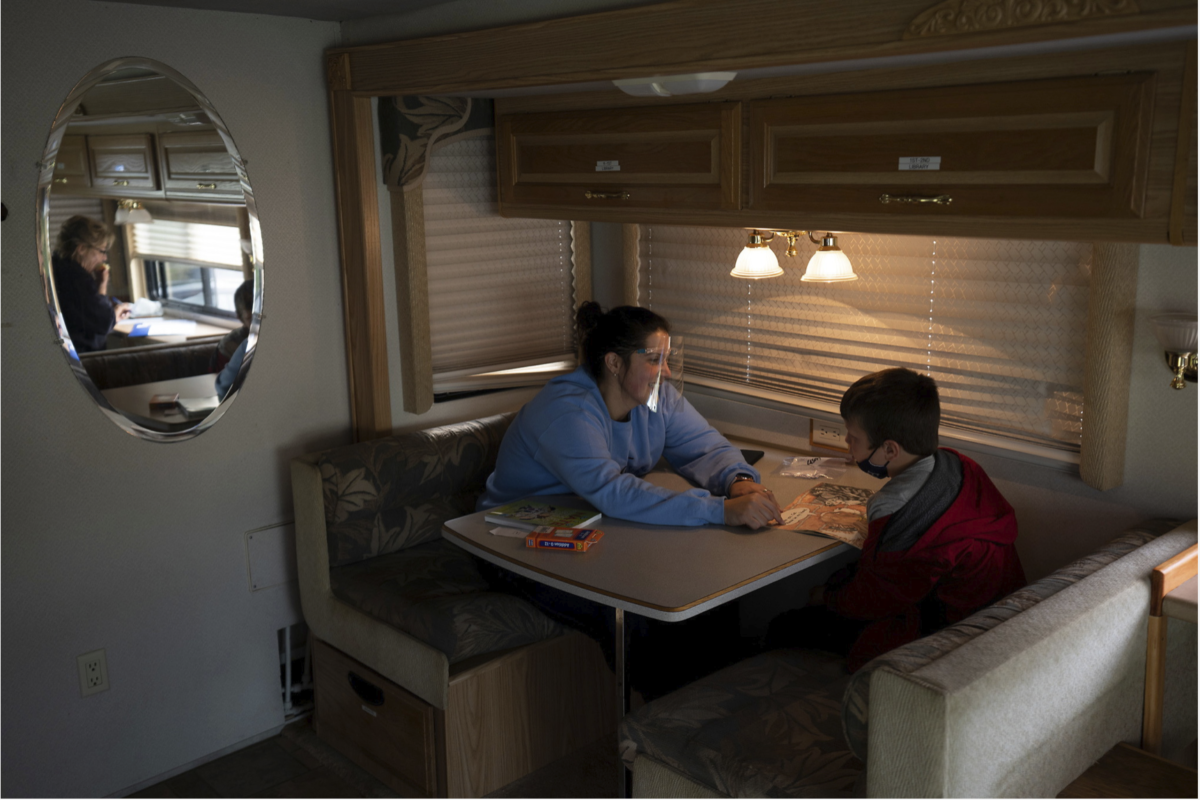 Gonzales has worked in multiple professions during his 56 years of living in Hawaii. When he is not dressed up as Santa, he is a foster caregiver, a drummer at several local churches, and a fumigator. However, during the holiday season, he has taken on the red and white outfit entertaining people around the island.
The Villages: Dueling Golf Cart Rallies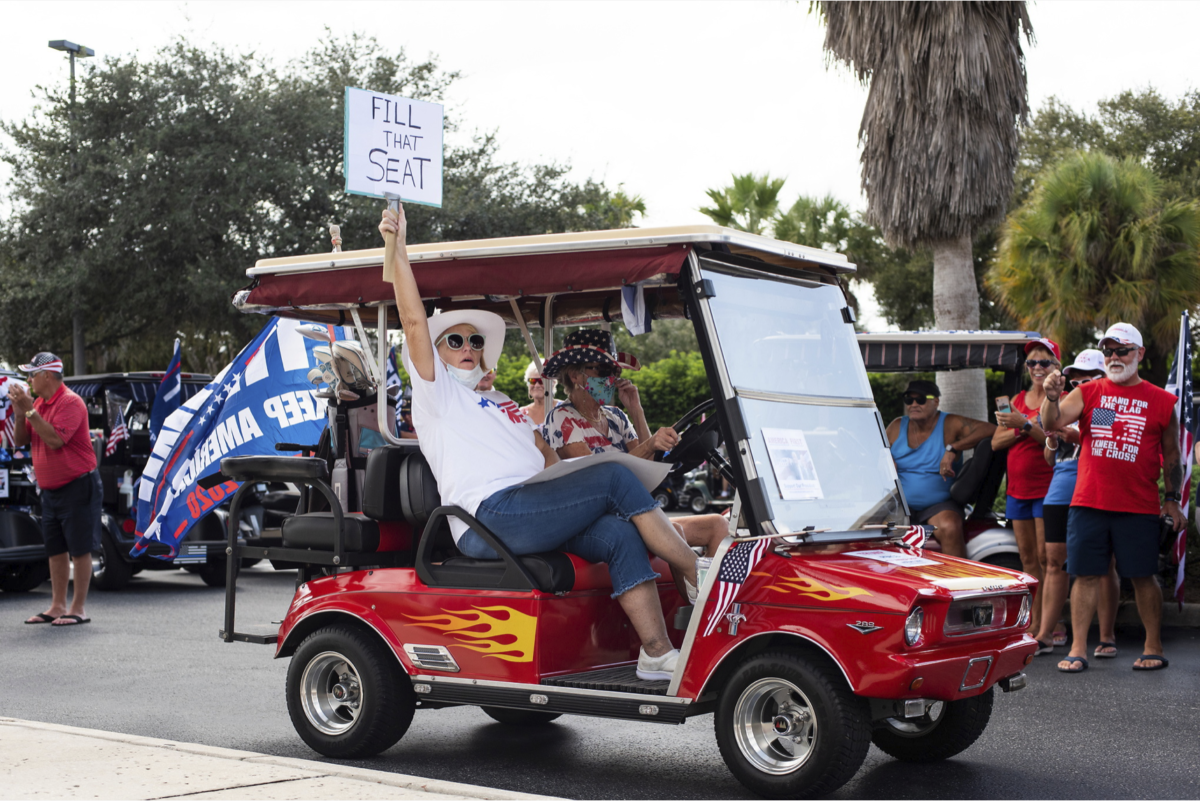 Donald Trump is popular in The Villages. This is evident with the amount of people that arrived at Lake Miona Recreation Center to participate in the golf cart parade. There's not an accurate number for the amount of people who attended the event on September 23rd, but the oversized parking lot was packed to the brim with golf carts.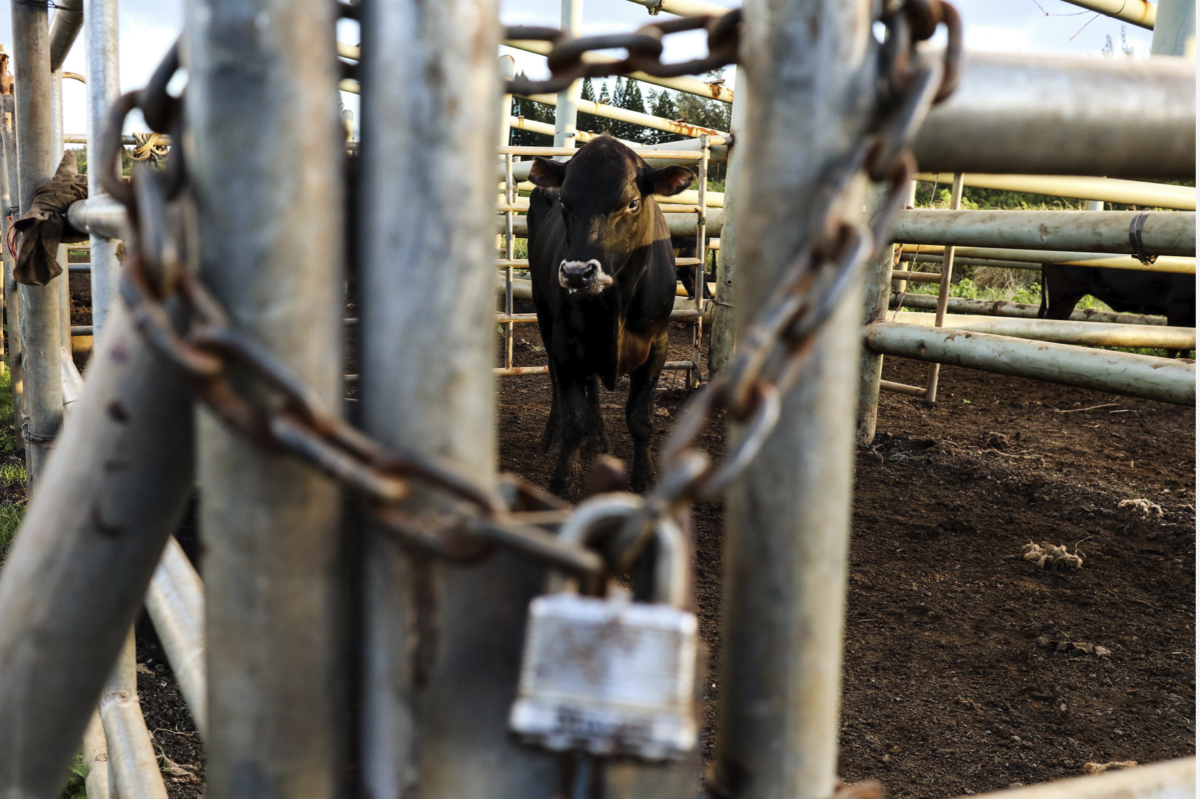 Muslims in Hawaii celebrate Eid-ul-Adha by sacrificing cattle in the rural countryside – something that is unusual to find in Hawaii's landscape. While this is a common ritual to find in a Muslim country on the Islamic holiday, it's unusual in an isolated state like Hawaii.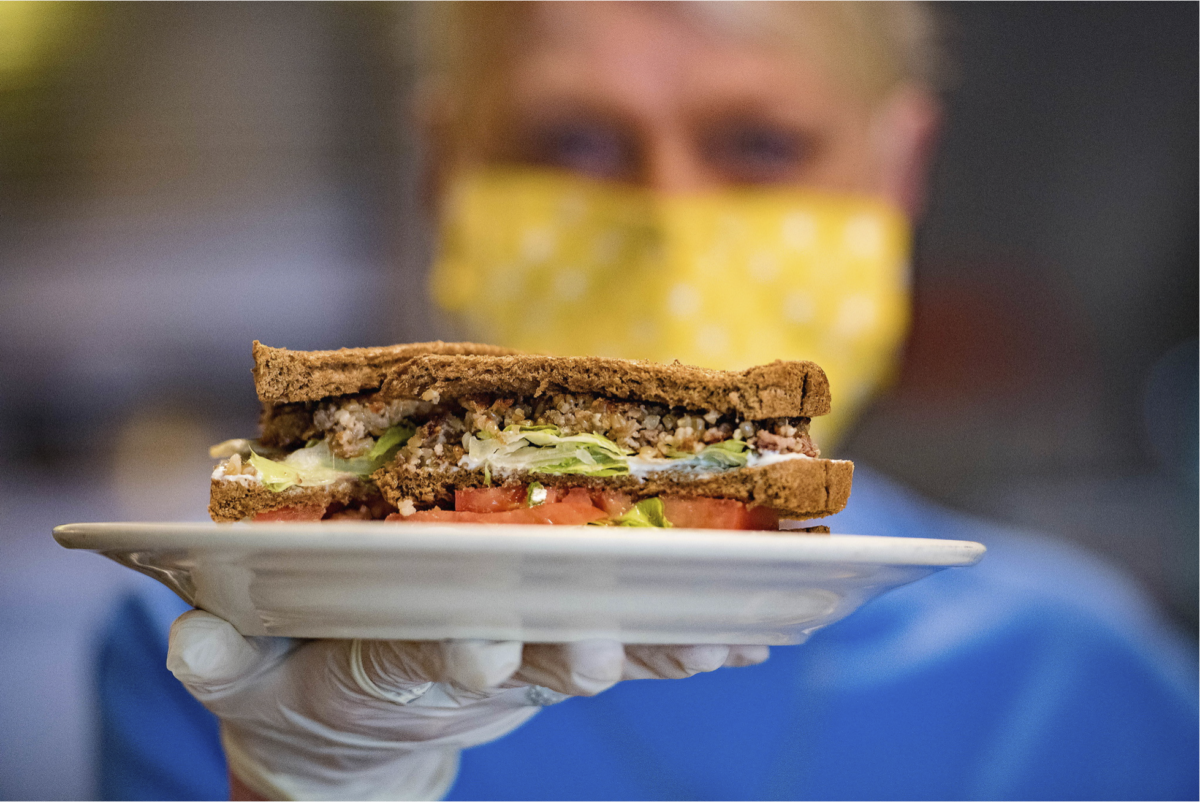 The unsinkable Anchor Grill has re-opened in Covington, Ky., following closure in mid-March due to the state's Covid-19 restrictions. Proud to call themselves a "dive," and featuring an iconic neon sign that says "We May Doze But Never Close," the eatery has remained open since 1946.

ALL CONTENT ON THIS SITE IS PROTECTED BY UNITED STATES COPYRIGHT LAW
All photographs and text contained within AmericanReportage.com are copyrighted material and are presented for web browser viewing only.
All rights to images, video and text are reserved by the individual creators of the work.
No image or text contained within this site may be modified, published, transmitted, sold, reproduced, distributed, or displayed in whole or in part. without the prior written permission from the photographer or writer and American Reportage.
Using any image as the base for another illustration or graphic content, including photography, is a violation of copyright and intellectual property laws.
Violation of copyright is actively prosecuted.
Charlie Borst
Stephen Crowley
Cathaleen Curtiss
Nikki Kahn
Michael Keating
Molly Roberts