Text and Photography by Akash Pamarthy
David Schneider, 63, has been performing as Santa Claus for over 30 years. He would perform over 150-200 shows every year between November and December but this year he says it was about 15-20 shows.
"I loved every minute of being a Santa, I love doing the children's hospital, love my special needs groups, I love watching the kids face light up. They hug me, they talk to you, see you, isn't that nice? its real to them," says Schneider.
This year has been a challenge for Schneider as the shows were only limited to zoom or are socially distant. He says, he is self-employed and had always kept his house payments ahead about three months but now are just one month ahead. Being self-employed they don't know what's going to happen but paying payments ahead helped them have a little bit of cushion. He also drives a Lyft, when he isn't performing Santa shows to have income coming in.
 Video calls over the internet has helped a lot of people to stay in touch and be connected all over the globe. Everyone has a smart phone and are tech savvy handling variety of apps, it is difficult for elder people, but they have kids at home who help them with it. Mr. Schneider says he's pretty tech savvy handling technology, it isn't new to him as doing shows at the children's hospital for over 10 years he gets to stand by the door, wave to the kids and talk to them through iPads. Mr. Schneider talks to the kids over zoom from his basement, the toy workshop for the kids and they accepted the new way of communication.
"Really the technology dismissed the personal touch but it's still fun to see the kids and talk to them," says Mr. Schneider doing shows over zoom.
Mr. Schneider will have the customers send him the list of kids with a little information on their recent activities. The fact that Santa knows who's their teacher is, who's the elf on their shelf is, knows they've been fighting, or reading would leave them amazed that Santa keeps an eye on them. The kids above 12 no longer believe in Santa but when Mr. Schneider says something about them, they think Santa knows something about me so better be good just to be safe.
Terri Schneider, 62, wife of David Schneider handles all his bookings and call sheets for the shows and keeps track of them. Mrs. Schneider has always loved decorating and collecting Christmas decorations as a kid and during the Christmas season she decorates the entire house with Christmas items leaving no space for personal items. Working together as a team Mrs. Schneider helps Mr. Schneider put on his suit, makes sure he has his food before he leaves the house, sanitize his suit and other items.
He has face masks with his face printed on it and makes sure the mask does not come off unless there's a curtain between him and the people. Even when there isn't a curtain, he makes sure he is 6-feet away from the people and for pictures it is socially distant photographs as nobody sits on Santa's knee this year. He uses Lysol spray to sanitize his suits before and after the show and doesn't reuse the suit until 4-5 days and uses another suit for the next day.
"Hopefully Christmas will be normal next year and enough vaccine out there by June that everything gets back to normal and we can do in person things and people come out to see Santa," says Mr. Schneider.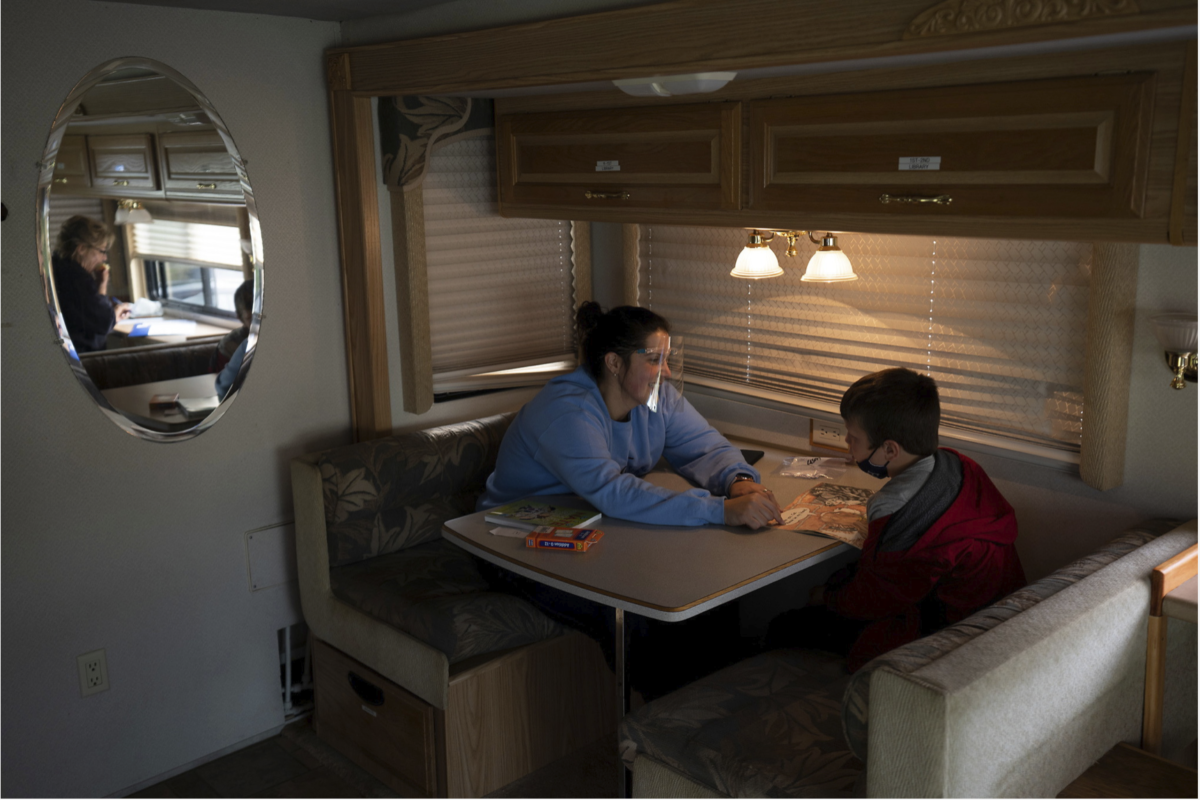 Gonzales has worked in multiple professions during his 56 years of living in Hawaii. When he is not dressed up as Santa, he is a foster caregiver, a drummer at several local churches, and a fumigator. However, during the holiday season, he has taken on the red and white outfit entertaining people around the island.
The Villages: Dueling Golf Cart Rallies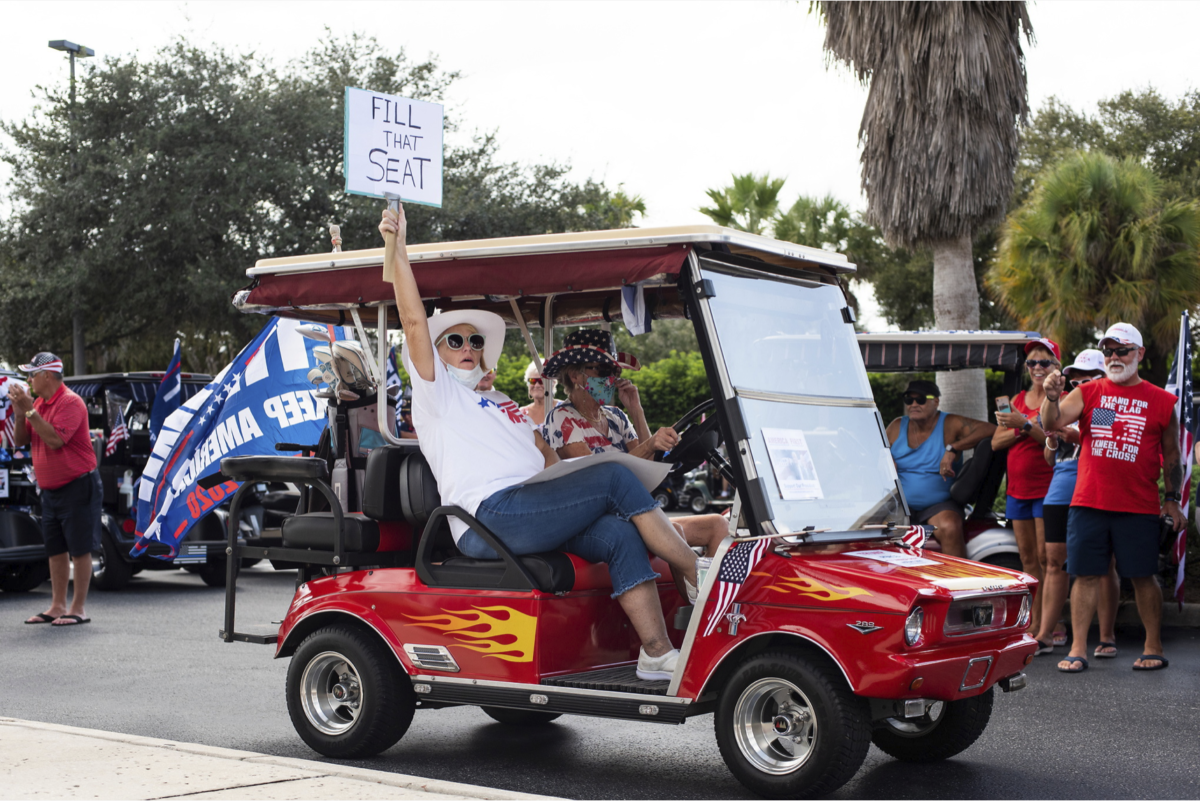 Donald Trump is popular in The Villages. This is evident with the amount of people that arrived at Lake Miona Recreation Center to participate in the golf cart parade. There's not an accurate number for the amount of people who attended the event on September 23rd, but the oversized parking lot was packed to the brim with golf carts.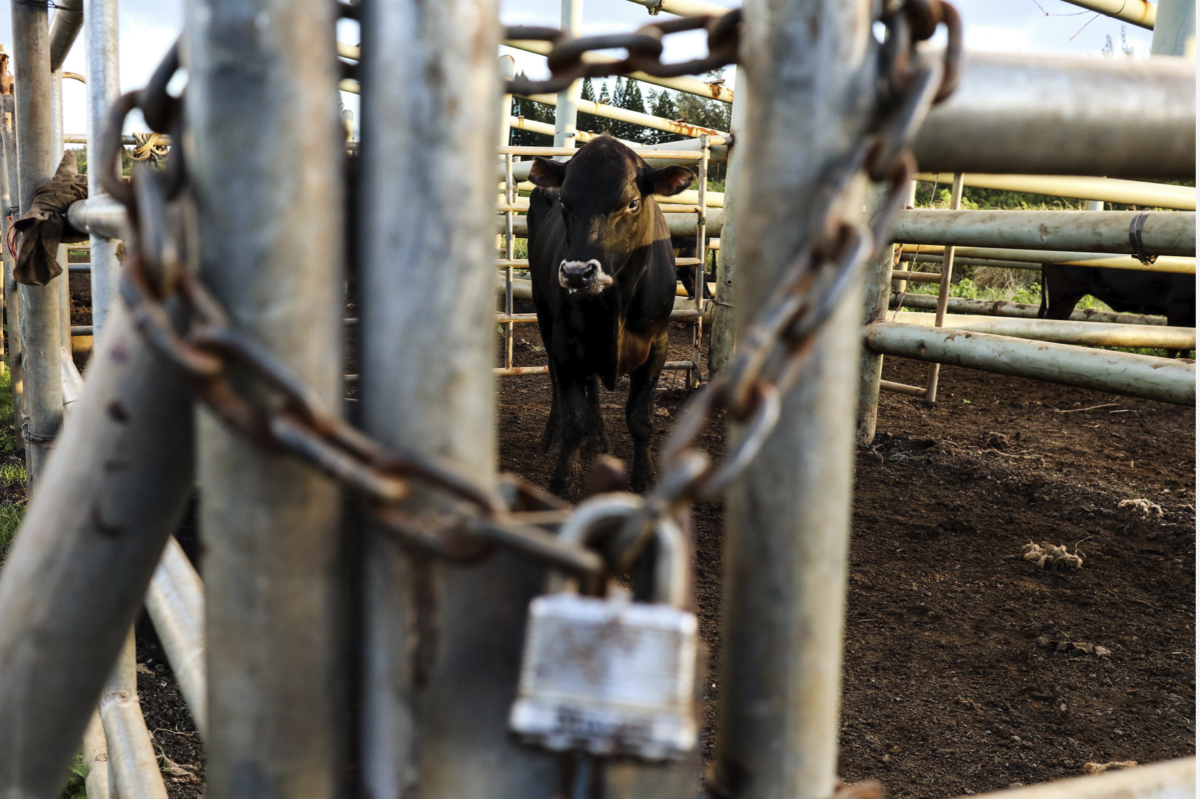 Muslims in Hawaii celebrate Eid-ul-Adha by sacrificing cattle in the rural countryside – something that is unusual to find in Hawaii's landscape. While this is a common ritual to find in a Muslim country on the Islamic holiday, it's unusual in an isolated state like Hawaii.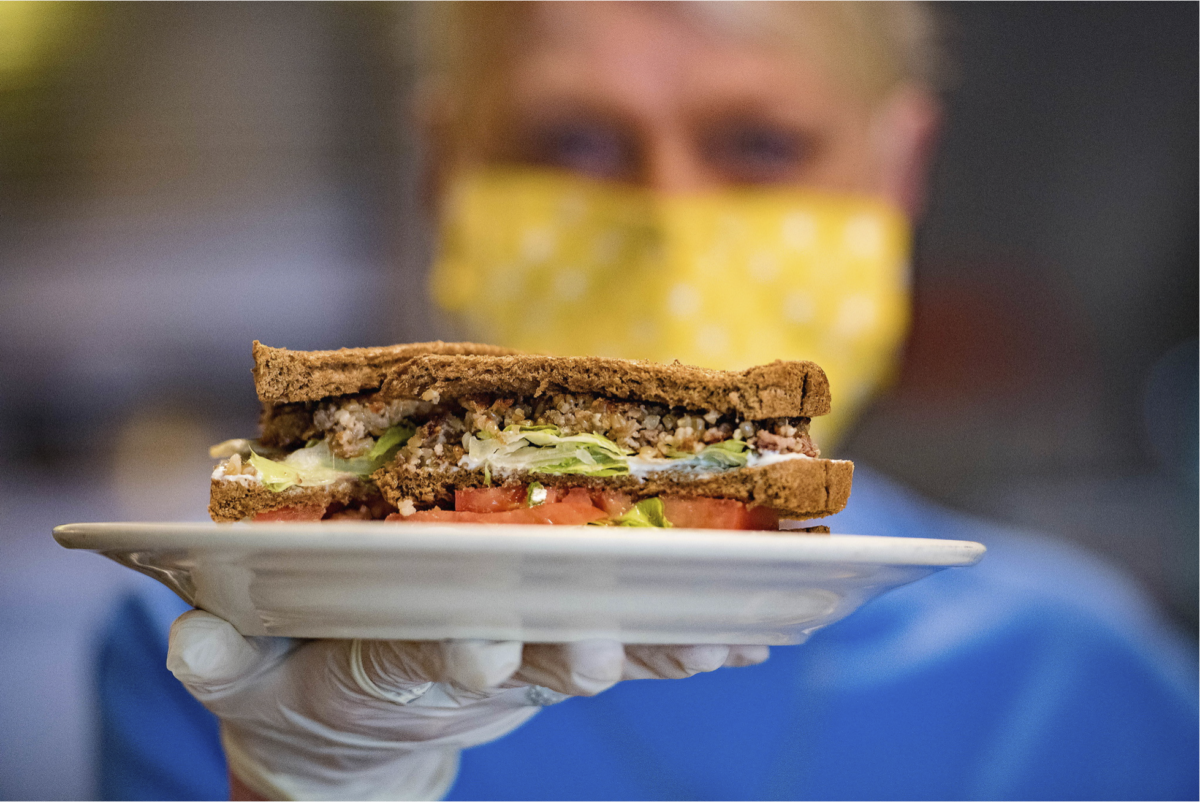 The unsinkable Anchor Grill has re-opened in Covington, Ky., following closure in mid-March due to the state's Covid-19 restrictions. Proud to call themselves a "dive," and featuring an iconic neon sign that says "We May Doze But Never Close," the eatery has remained open since 1946.

ALL CONTENT ON THIS SITE IS PROTECTED BY UNITED STATES COPYRIGHT LAW
All photographs and text contained within AmericanReportage.com are copyrighted material and are presented for web browser viewing only.
All rights to images, video and text are reserved by the individual creators of the work.
No image or text contained within this site may be modified, published, transmitted, sold, reproduced, distributed, or displayed in whole or in part. without the prior written permission from the photographer or writer and American Reportage.
Using any image as the base for another illustration or graphic content, including photography, is a violation of copyright and intellectual property laws.
Violation of copyright is actively prosecuted.
Charlie Borst
Stephen Crowley
Cathaleen Curtiss
Nikki Kahn
Michael Keating
Molly Roberts